"It's Like Holding a Candle Up Between Two Mirrors": Roger Mayer Talks Bringing Jimi Hendrix's Sound Into Another Dimension
The guitar effects guru tells the story of his groundbreaking Octavia invention.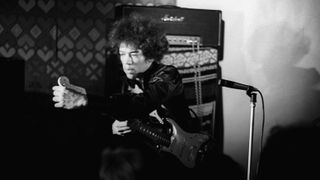 (Image credit: Chris Morphet/Redferns)
It's fitting that an artist as innovative as Jimi Hendrix would land upon a secret weapon to take his sound into another dimension, and that's exactly what the Octavia accomplished.
Effects designer Roger Mayer had made fuzz boxes and treble boosters for Jimmy Page, Jeff Beck, Ritchie Blackmore, Big Jim Sullivan and others prior to meeting Hendrix in January 1967 and creating his most infamous electric guitar effect.
A month later, Hendrix used the Octavia to usher in a new era of tone via a unique, ringing octave-doubled fuzz sound on the explosive Are You Experienced tracks "Purple Haze" and "Fire."
The Octavia remained a signature sound for him for the rest of his short career and was heard on songs such as "One Rainy Wish," "Little Miss Lover," "Little Wing" and "Machine Gun," among others.
Last year, the Roger Mayer Purple Haze Octavia was released in a limited run of 100 numbered and hand-signed pedals. Boasting a ferrite transformer, these models are the closest thing available to those units Mayer custom built for Hendrix back in the day.
Image 1 of 4
Mayer says the unit Hendrix used on Are You Experienced had germanium transistors and a ferrite transformer.
Due to its limited drive capabilities, it was paired with another custom driver in a separate enclosure, which was placed in front of what Mayer refers to as Octavia "Evo1," to give enough drive and extra EQ to produce the sounds Hendrix wanted on his recordings.
Mayer says he threw away the first Octavia, but he and Hendrix worked together at a pace that produced at least 15 variations of the device in under a year.
Mayer adds that, by the time they began recording sessions for the Jimi Hendrix Experience's second album, Axis: Bold As Love, later in 1967, the effect's clarity and detail were much more defined.
Mayer was simultaneously updating and customizing distortion units to complement the latest Octavia revision.
"At the end of 1967, I designed the wedge-shaped enclosure, which was manufactured by my father's electronics company," Mayer says.
"The Octavia was housed in the new wedge enclosures and still used germanium transistors and ferrite transformers. They were primarily designed for studio work and not suited for touring.
"I went on tour to the U.S. with Jimi from January 30, 1968, until April 19, 1968, and the wedge-shaped Octavia was used on a few special gigs.
"We didn't use it every day, owing to the fact they were custom made and couldn't be easily replaced. Having gear stolen from the stage was a real problem, but we never lost an Octavia because Jimi and I kept them with us at all times."
The brilliance of Hendrix and the electronics design acumen of Mayer – arguably the first boutique pedal maker – led to the creation of an effect that still carries a certain mystical quality in how it shape-shifts to the individual player's touch and tone.
The product of a unique alliance, the Octavia lives on in myriad forms as produced by Chicago Iron, Fulltone, MXR, Voodoo Lab and others, including the originator himself.
The authentic Roger Mayer Purple Haze Octavia is currently available to order here.
All the latest guitar news, interviews, lessons, reviews, deals and more, direct to your inbox!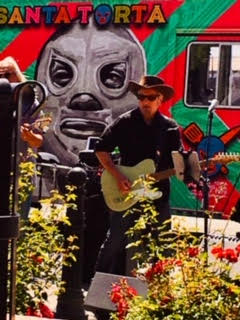 Art Thompson is Senior Editor of Guitar Player magazine. He has authored stories with numerous guitar greats including B.B. King, Prince and Scotty Moore and interviewed gear innovators such as Paul Reed Smith, Randall Smith and Gary Kramer. He also wrote the first book on vintage effects pedals, Stompbox. Art's busy performance schedule with three stylistically diverse groups provides ample opportunity to test-drive new guitars, amps and effects, many of which are featured in the pages of GP.