Hear Eddie Van Halen Play Clapton's "Crossroads" Solos
The man who redefined virtuoso guitar soloing tips his cap to one of his great influences.
As most guitarists recall, from the late Sixties until the late Seventies, Cream's version of "Crossroads" was the definition of virtuoso guitar soloing. Recorded live at the Winterland Ballroom in 1968 and featured on Cream's 1968 album Wheels of Fire, "Crossroads" condenses into four minutes all the melodic blues-based licks and masterful technique that made Clapton such a guitar sensation in the Sixties.
By the late Seventies, however, a certain young guitarist named Eddie Van Halen took the spotlight off "Crossroads" with a jaw-dropping bit of guitarwork called "Eruption" that raised the bar on virtuosity. Suddenly, "Eruption" became the song every aspiring guitarist had to master.
But as you might imagine, Eddie Van Halen was himself a fan of "Crossroads" and, like many of us, made a point of learning Clapton's amazing solos.
You can hear it for yourself in the video above. In this 1984 interview with journalist Lisa Robinson for the show The Inside Track, Van Halen plays a nearly note-for-note rendition of Clapton's "Crossroads" solos.
Robinson gets the ball rolling. "You can play many different styles of guitar, can't you?" she asks him. "You were telling me before you can play 'Crossroads' note for note."
Eddie takes it from there, playing the song's opening section and moving on to tackle the solos. Enjoy.
All the latest guitar news, interviews, lessons, reviews, deals and more, direct to your inbox!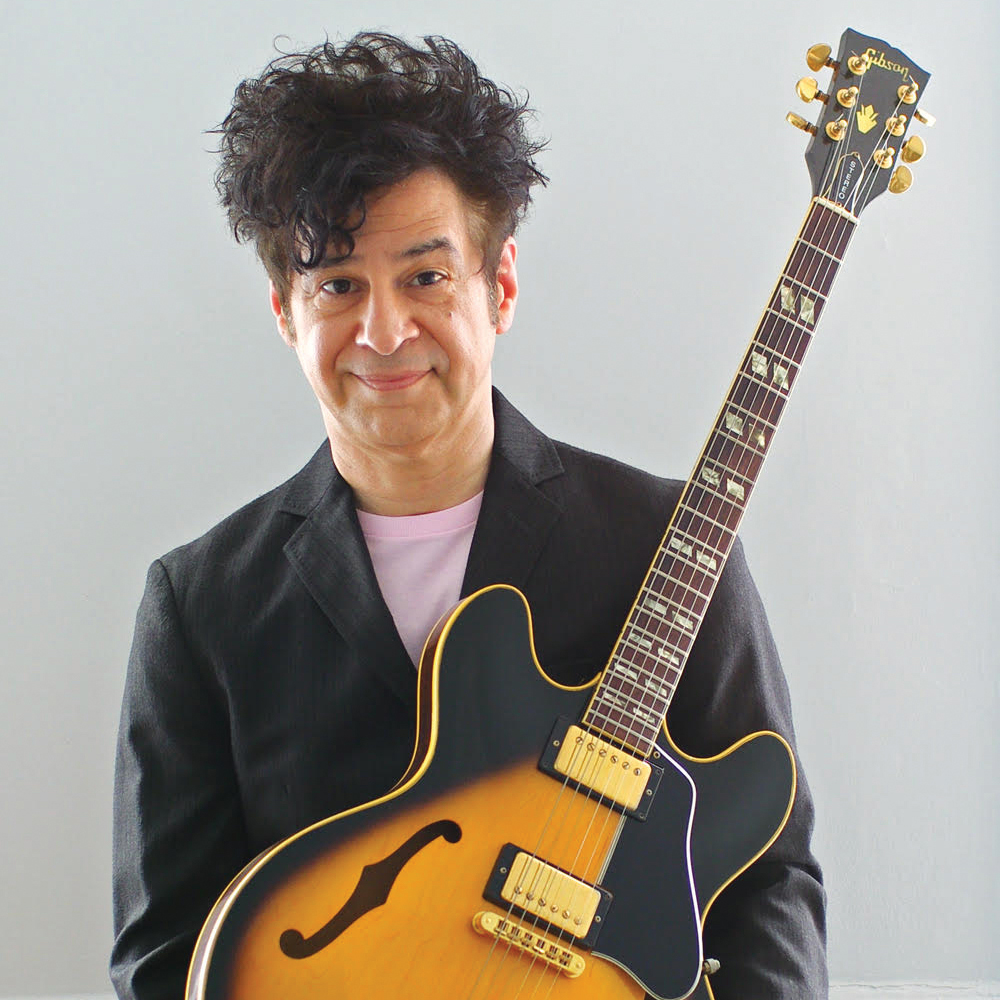 Guitar Player editor-in-chief
Christopher Scapelliti is editor-in-chief of Guitar Player magazine, the world's longest-running guitar magazine, founded in 1967. In his extensive career, he has authored in-depth interviews with such guitarists as Pete Townshend, Slash, Billy Corgan, Jack White, Elvis Costello and Todd Rundgren, and audio professionals including Beatles engineers Geoff Emerick and Ken Scott. He is the co-author of Guitar Aficionado: The Collections: The Most Famous, Rare, and Valuable Guitars in the World, a founding editor of Guitar Aficionado magazine, and a former editor with Guitar World, Guitar for the Practicing Musician and Maximum Guitar. Apart from guitars, he maintains a collection of more than 30 vintage analog synthesizers.