Watch George Harrison and Bob Dylan's "If Not for You" Acoustic Rehearsal at the Legendary Concert for Bangladesh
The warmth and friendship shared by the iconic songsters is evident in this intimate rendition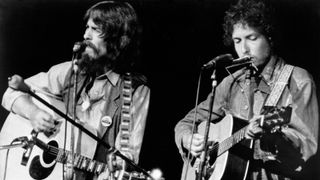 (Image credit: Michael Ochs Archives/Getty Images)
On a late-August evening in 1964, a car ferried Bob Dylan from his home in upstate New York to the Delmonico Hotel in New York City for a historic meeting with the Beatles. The date has gone down in history as the night Dylan turned the English pop group onto grass.
It's assumed that this initiation took the Fab Four down a path to the mind-expanding experimentalism that resulted in Sgt. Pepper's Lonely Hearts Club Band less than three years later. But that night was also significant for the bonds that were created.
The Beatles had been Dylan fans since their stay in Paris in January of that year, when they'd first heard him by way of his album The Freewheelin' Bob Dylan.
Simultaneously, Dylan was falling for the Beatles' breakthrough U.S. hit, "I Want to Hold Your Hand," which was playing nonstop on the radio in anticipation of the group's American debut on The Ed Sullivan Show that February.
Dylan famously misheard Lennon's lyric "I can't hide" as "I get high," which convinced him the British hit makers were both hip to the herb and, considering those gentler times, shockingly barefaced about their drug intake. (He was wrong on both counts.)
Following their initial meeting, the Beatles and Dylan moved in and out of each other's orbits for the next few years. John Lennon may have seemed the Beatle most likely to form an alliance with Dylan, given the folk-rock singer's obvious influence on his own music of the period. In the end, however, it was George Harrison to whom Dylan took.
Their friendship was sealed during a retreat at Dylan's Woodstock home over Thanksgiving 1968. It continued on to Harrison's 1971 Concert for Bangladesh, where Dylan was the featured guest, through the late 1980s, when both men were part of the all-star Traveling Wilburys group, and beyond.
Given Harrison's and Dylan's growing friendship in the late 1960s, it's not surprising that both men make appearances in each other's stories. Harrison's songwriting was influenced by Dylan's emotional and spiritually insightful lyrics, and he was emboldened in his efforts after his stay at Dylan's home. His religious path may have influenced Dylan's own spiritual awakening in the late 1970s.
Musically, though, it seems arguable that the guitarist's sense of harmonic complexity had an impact on Dylan's music. There is a Harrison-like plangent beauty in "Lay, Lady, Lay," a Nashville Skyline track composed around the time of the Beatle's visit. With its chromatically descending chord sequence – a key-center shift that Harrison himself employed to evoke emotional turbulence – the song is like nothing else in Dylan's early songbook.
In this classic clip from August 1971, the pair run through the Dylan-penned number "If Not for You" in preparation for the Concert for Bangladesh.
Opening Dylan's October 1970 LP New Morning, the song also appears on Harrison's All Things Must Pass solo album released the following month.
Order The Concert for Bangladesh film here.
All the latest guitar news, interviews, lessons, reviews, deals and more, direct to your inbox!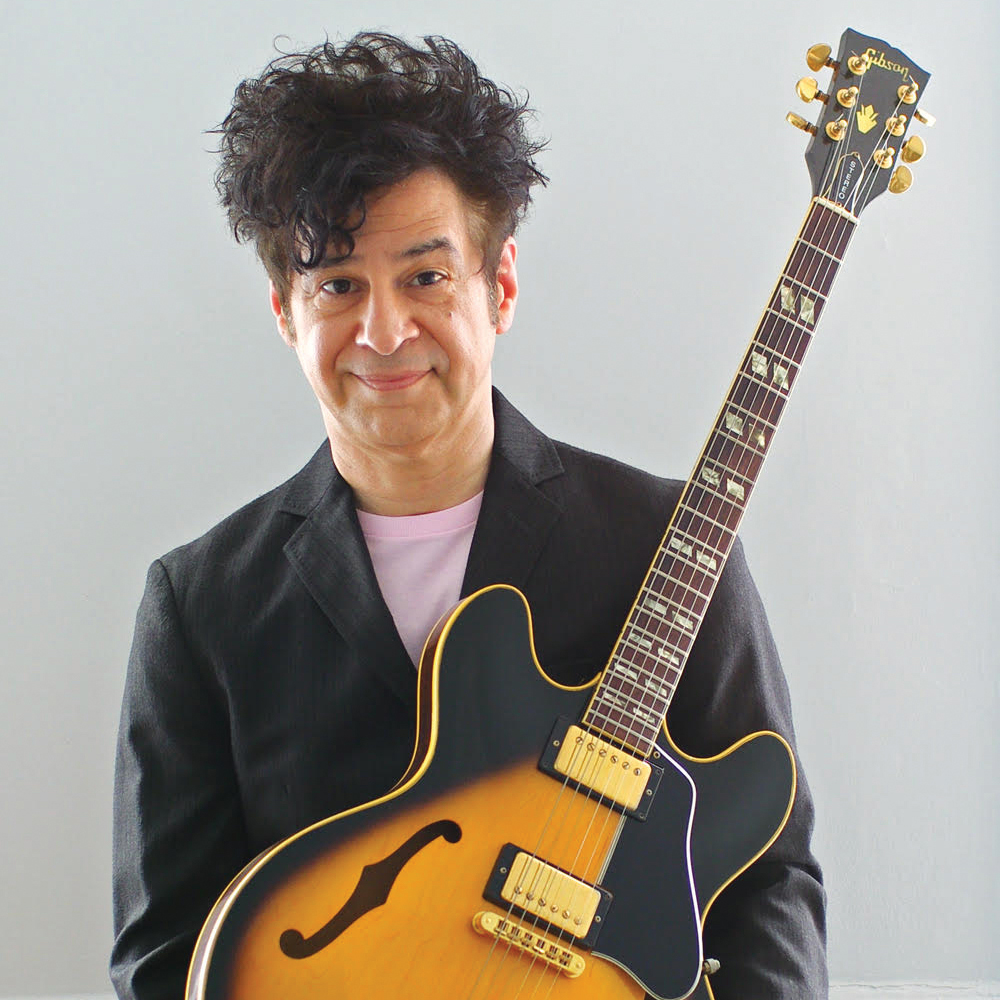 Guitar Player editor-in-chief
Christopher Scapelliti is editor-in-chief of Guitar Player magazine, the world's longest-running guitar magazine, founded in 1967. In his extensive career, he has authored in-depth interviews with such guitarists as Pete Townshend, Slash, Billy Corgan, Jack White, Elvis Costello and Todd Rundgren, and audio professionals including Beatles engineers Geoff Emerick and Ken Scott. He is the co-author of Guitar Aficionado: The Collections: The Most Famous, Rare, and Valuable Guitars in the World, a founding editor of Guitar Aficionado magazine, and a former editor with Guitar World, Guitar for the Practicing Musician and Maximum Guitar. Apart from guitars, he maintains a collection of more than 30 vintage analog synthesizers.