Wolfgang Van Halen is Using His Father's "Dirty Movies" SG on the Next Mammoth WVH Album
The guitar's missing lower horn? Chalk that one up to Eddie Van Halen and a hacksaw.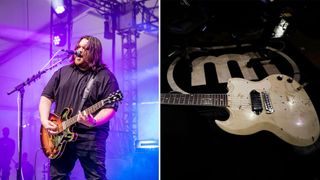 (Image credit: Scott Legato/Getty Images, Wolfgang Van Halen/Instagram)
Wolfgang Van Halen, son of the late guitar hero Eddie Van Halen, hasn't been averse to dipping into his dad's extensive electric guitar collection when recording songs for his solo project, Mammoth WVH.
For two tracks on Mammoth WVH's 2021 self-titled debut, he used perhaps the most famous of all of his father's guitars, Frankenstein. Now, Wolfgang has revealed that he's using one of his father's other guitars for the project's second LP.
The – let's call it bruised and battered, shall we? – guitar in question is a Gibson SG that Eddie used on Van Halen's fourth album.
"Pop played this SG on the slide part in 'Dirty Movies' on Fair Warning," Wolfgang explained on Instagram. "He loved the tone, but the lower horn of the guitar kept getting in the way, so he sawed it off.
…and you'll hear it on the next Mammoth album."
Though not perhaps one of Eddie's most prized guitars, the SG nonetheless stands out as one of the legend's strangest instruments. In their book, Eruption: Conversations with Eddie Van Halen, Brad Tolinski and Chris Gill explore the SG's history, via Eddie Van Halen's own words.
"I took this guitar to Sunset Sound when we were recording 'Dirty Movies' for Fair Warning," Eddie says in the book (via Reverb). "I used it to play the slide part. I kept recording takes over and over, and finally I asked Donn Landee to get me a hacksaw.
"He asked me what I was going to do, and I told him not to worry about it. I hacked off the horn on the treble side because I couldn't hit the high notes with the slide. Everybody looked at me like I fell out of my tree, but it was by necessity.
"People trip when I do things like that right in front of them," he continues in the book. "I've destroyed a lot of vintage guitars over the years. Some people might think, 'How could you desecrate the Mona Lisa?' But I don't really care what something looks like or if it's 100 percent stock. I tear things apart to try and make them work and do what I need them to do. I'm more concerned with a guitar's functionality, sound, and playability."
All the latest guitar news, interviews, lessons, reviews, deals and more, direct to your inbox!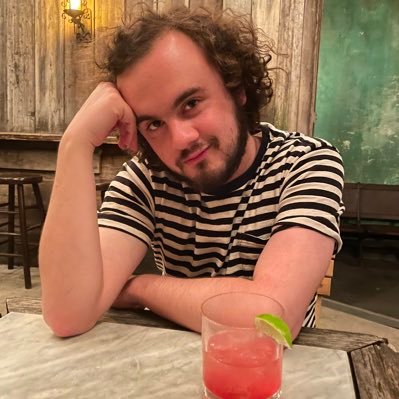 Associate Editor, GuitarWorld.com and GuitarPlayer.com
Jackson is an Associate Editor at GuitarWorld.com and GuitarPlayer.com. He's been writing and editing stories about new gear, technique and guitar-driven music both old and new since 2014, and has also written extensively on the same topics for Guitar Player. Elsewhere, his album reviews and essays have appeared in Louder and Unrecorded. Though open to music of all kinds, his greatest love has always been indie, and everything that falls under its massive umbrella. To that end, you can find him on Twitter crowing about whatever great new guitar band you need to drop everything to hear right now.