Steve Vai: Frank Zappa Once Told Me My Tone Sounded "Like An Electric Ham Sandwich"
"The sound isn't in the amps," Zappa told the young maestro, "it's in your head."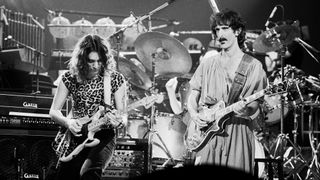 (Image credit: Gary Gershoff/Getty Images)
Over the decades, Steve Vai has always been vocal about the role Frank Zappa – for whom he worked first as a transcriber and then as a member of his band from 1980 - 1983 – played as a mentor and teacher to him in the first stages of his illustrious career.
Zappa's often-blunt but impactful advice, in particular, helped shape the young maestro's tone, which he often disregarded in his early days.
"Well, it had to sound a particular way," Vai said to Australian Musician in response to a question about the gear he used while on tour with Zappa. "I used my Strat that I got when I was a kid for pretty much the whole thing. I only had one guitar. But then I got another guitar as a backup – I used Frank's Hendrix Strat as a backup, in case if I broke a string or something he let me use that.
"I'd use it a bunch of times – I used it on 'Zombie Woof' every night but I was very inexperienced when it came to tone because I never could afford a good amplifier, I gave precious little attention to tone.
"I remember after the first show that I ever did with Frank, I met him in the restaurant of the hotel in the morning, having breakfast, and I said, 'So, how was I?'
"And he said to me, 'You know, Steve, I think you're a really good musician but your tone sounds like an electric ham sandwich.' And I said, 'Well why? I mean, I've got the Strat, I've got the Marshall...'
"This is profound, and it's true, and I've used it my whole life, I go into great detail but Frank rarely went into detail, he would just say things and then they were unequivocal.
"So he said, 'The sound isn't in the amps, it's in your head.' Now, at first, I didn't know what he meant by that, I thought it was just some esoteric cool thing to say. But it wasn't until a little later on that I realized – yeah, that's exactly where your tone is!
"It cannot be any other place, it's gonna sound the way you're expecting it to sound. It's kind of hard to explain. And then you'll manipulate it to get it to where you want it to sound.
"But I gave very little attention to that. But I gave a little attention to a lot of things until I joined Frank's band and then I focused intensely on various things through his tutelage."
You can check out Vai's full interview with Australian Musician – where he discusses Zappa, the new documentary on Zappa's life and career – in the video above.
All the latest guitar news, interviews, lessons, reviews, deals and more, direct to your inbox!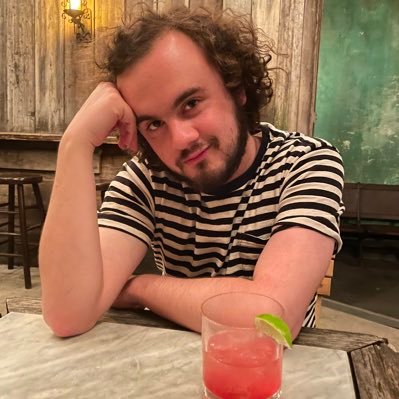 Associate Editor, GuitarWorld.com and GuitarPlayer.com
Jackson is an Associate Editor at GuitarWorld.com and GuitarPlayer.com. He's been writing and editing stories about new gear, technique and guitar-driven music both old and new since 2014, and has also written extensively on the same topics for Guitar Player. Elsewhere, his album reviews and essays have appeared in Louder and Unrecorded. Though open to music of all kinds, his greatest love has always been indie, and everything that falls under its massive umbrella. To that end, you can find him on Twitter crowing about whatever great new guitar band you need to drop everything to hear right now.