At the end of June 1967, The Beatles Played Live to an Audience of 400 Million. Is It Any Wonder George Fluffed His Solo?
The biggest mystery is why he didn't fix it later.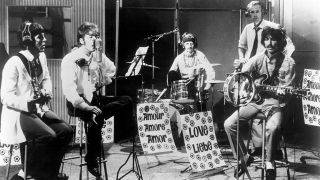 (Image credit: Getty)
On Sunday, June 25, 1967, The Beatles gathered together a few friends for a little singalong. The friends included Keith Richards, Mick Jagger, Eric Clapton, Keith Moon, Graham Nash and the performance was broadcast live to 14 different countries and an audience of over 400 million.
That's a pressure gig.
The Our World program was not intended to be the global launch of the new Beatles single All You Need Is Love, but that's how it turned out. Our World was the first ever international satellite television show, with segments from all the participating countries. The UK's segment featured The Beatles, with a song either written by John Lennon especially for the occasion, or chosen because its message could be easily understood by its international audience. (McCartney thinks it was the latter.)
The backing track for the song had already been laid down at Olympic studios a couple of weeks before and overdubs added at Abbey Road. The One World broadcast cued up the performance as though the viewers were catching the band just as they were about to nail the final take. It wasn't a complete ruse: Lennon was singing live, McCartney playing bass live, and George Harrison would play guitar live. (Live drums would have leaked into the other mics, so Ringo was spared.)
Here is the original, rarely seen, broadcast and a later version, colourised and edited:
The way sound Engineer Geoff Emerick remembers it, the day before the broadcast, Brian Epstein talked the band into rush-releasing the performance as a single.
"John, of course, was keen," says Emerick, in his book Here, There And Everywhere, "it was his song, after all. It didn't take much effort to talk Paul into it, either... Only George Harrison was reluctant; presumably he was worried that he might muff his solo, even though it was only four bars long. He was finally persuaded when George Martin assured him that we could stay late afterward and do any necessary repair work."
Of the performance itself, he adds: "John came through like a trouper, delivering an amazing vocal despite his nervousness and the plug of chewing gum in his mouth that he forgot to remove just before we went on air. Paul's playing, as always, was solid, with no gaffs, and even George Harrison's solo was reasonably good, though he did hit a clunker at the end."
He did hit a clunker. Harrison's solo has since appeared on "Worst Solos Ever" lists and the question remains: why didn't he fix it later? The following day Lennon laid down a new vocal, and Ringo added new parts, why didn't the guitarist lay down new guitar parts?
It's a question that's vexed Beatles fans and guitar players for decades.
Emerick thinks that Harrison was just assured it could be fixed in production: "From the very first playback, the four Beatles were knocked out by what they were hearing. Harrison winced a little during his guitar solo, but Richard [assistant engineer Richard Lush] took the initiative and reassured him, saying, 'It'll be fine; we'll put a little wobble on it and it will be great.' In the end, all we had to do was add the effect and duck the last bad note."
The band were also up against a tight deadline. The single was released on July 7, just 12 days after the performance, a quick turnaround in 1967.
And maybe The Beatles were no longer striving for perfection. In his definitive book, Revolution In The Head, Ian MacDonald suggests that, after the rigours of Sgt Pepper, the band were happy to leave in some imperfections.
To paraphrase Lennon: there's nothing you can play that can't be played. It's easy. Unless, that is, there's 400 million people watching.
All the latest guitar news, interviews, lessons, reviews, deals and more, direct to your inbox!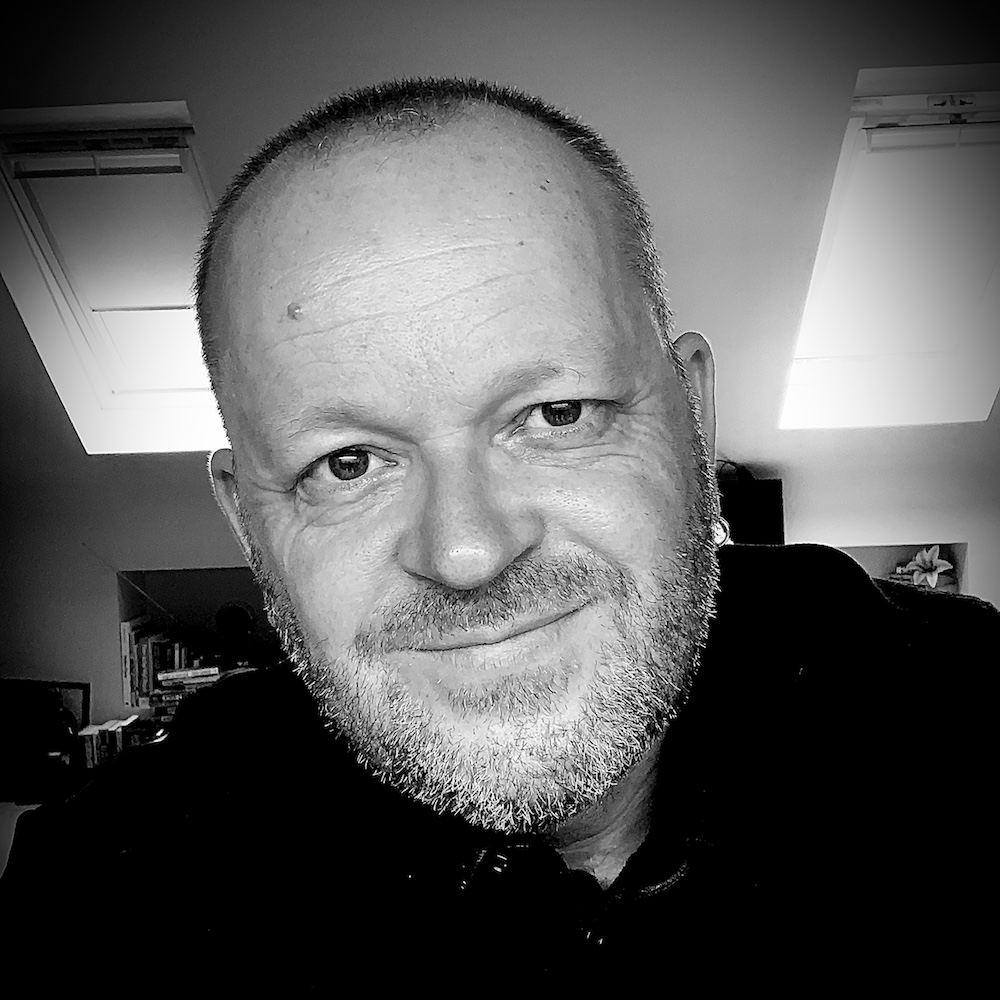 Content Director of Music @ Future plc
Scott is the Content Director of Music at Future plc, responsible for the editorial strategy for online and print brands like Guitar Player, Guitar World, Total Guitar, Louder, Classic Rock, Metal Hammer, Prog, Guitarist and more. He was Editor in Chief of Classic Rock for 10 years and Editor of Total Guitar for 4 years. Scott regularly appears on Classic Rock's podcast, The 20 Million Club, and was the writer/researcher on 2017's Mick Ronson documentary Beside Bowie.
Over the years Scott has interviewed players like Jimmy Page, Slash, Brian May, Poison ivy (the Cramps), Lemmy, Johnny Depp (Hollywood Vampires), Mark Knopfler, Robin Guthrie (Cocteau Twins), Will Sergeant (Echo & The Bunnymen), Robert Smith (The Cure), Robbie Robertson (The Band), Jonny Greenwood (Radiohead), Joe Bonamassa, Scotty Moore (Elvis Presley), J Mascis (Dinosaur Jr), Mick Jones and Paul Simonon (The Clash), Pete Shelley (Buzzcocks) and more.