New Photograph of Robert Johnson Uncovered
The new photo, featured on the cover of his stepsister Annye Anderson's forthcoming memoir, is only the third photo of the blues legend thought to exist.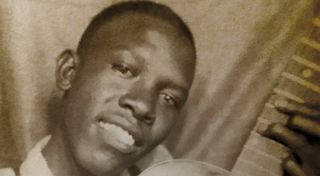 (Image credit: Hachette Book Group)
The life of Robert Johnson, the guitarist Eric Clapton once called "the most important blues musician who ever lived," has always been shrouded in a fair amount of mystery.
Johnson only ever recorded 29 songs, and died at the age of 27 under mysterious circumstances. Furthermore, only two photographs of Johnson were thought to exist - until now that is.
For the cover of her upcoming memoir, Brother Robert: Growing Up With Robert Johnson, Johnson's step-sister, Annye Anderson, used a photograph Johnson took of himself in a nickel portrait booth in Memphis.
Anderson, now 94, decided to publicly release the photograph after all these years to show the world another side of her stepbrother, whose sold-his-soul-to-the-devil-for-his-talent legend has grown with each passing decade. She also shared the story of the photograph in her book, an excerpt of which can be read below, via Vanity Fair.
"There was a make-your-own-photo place on Beale Street, near Hernando Street. I've since learned that a man named John Henry Evans owned it," Anderson said. "The photo place was right next door to Pee Wee's, the bar where Mr. Handy wrote his blues.
"One day when I was 10 or 11 years old, I walked there with Sister Carrie and Brother Robert. I remember him carrying his guitar and strumming as we went. You just walk in, drop a nickel in the slot, pull the curtain, and do it. There was no photographer. I had my picture made. Brother Robert got in the booth, and evidently made a couple.
"I kept Brother Robert's photograph in my father's trunk that sat in the hallway of the Comas house while we lived there with my mother after my father died. After my mother died, we could only take so many things. I took my photographs with me, wrapped in a handkerchief.
"I only carried a few belongings to Ma and Pops Thompson's house. When I moved in with my sister Charlyne, I bought some furniture. I stored the photograph, along with others, in a cedar chest I bought. I've always had this photograph.
"It shows Brother Robert the way I remember him - open, kind and generous. He doesn't look like the man of all the legends, the man described as a drunkard and a fighter by people who didn't really know him. This is my brother Robert."
Brother Robert: Growing Up With Robert Johnson is set for a June 9 release via Hachette Books. You can preorder it here.
All the latest guitar news, interviews, lessons, reviews, deals and more, direct to your inbox!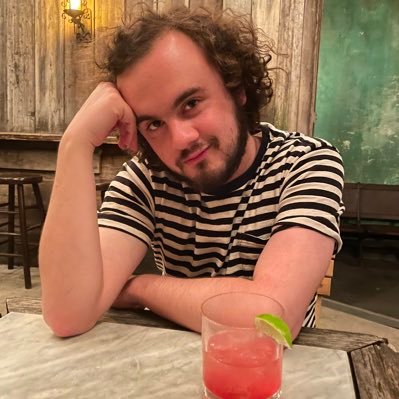 Associate Editor, GuitarWorld.com and GuitarPlayer.com
Jackson is an Associate Editor at GuitarWorld.com and GuitarPlayer.com. He's been writing and editing stories about new gear, technique and guitar-driven music both old and new since 2014, and has also written extensively on the same topics for Guitar Player. Elsewhere, his album reviews and essays have appeared in Louder and Unrecorded. Though open to music of all kinds, his greatest love has always been indie, and everything that falls under its massive umbrella. To that end, you can find him on Twitter crowing about whatever great new guitar band you need to drop everything to hear right now.