Neighbors Making Too Much Noise? Get Your Revenge, Steve Lukather-Style
Fed up with the 7 a.m rounds of his neighbors' gardeners, the Toto guitarist decided to unleash some early-morning noise of his own.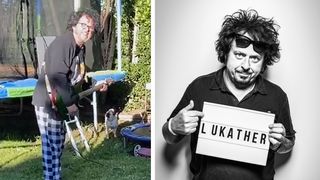 (Image credit: Steve Lukather/Instagram/Future)
Apparently, Toto guitarist and session king Steve Lukather's neighbors have made a habit of having their gardeners and their leaf-blowers come by in the very early hours of the morning.
Now, just about anyone would probably be annoyed by this after awhile, and might lodge a complaint. Lukather however, decided to take a different route when the gardeners showed up once again.
Still in his pajamas, Ernie Ball Music Man signature model in hand, Lukather placed an amp on a trampoline in his backyard, turned it in the direction of his neighbors' house, cranked it all the way (and we mean all the way) up, and unleashed a tsunami of shred that probably would've been audible miles away.
"What happens when the dickhead neighbors' gardener starts up 10 blowers at 7am! #goodmorningsunshine #fuckyou," Lukather wrote in the caption to the video. You can check it out below.
Zakk Wylde, Bumblefoot, Joe Bonamassa, Phil X, Doug Aldrich and other famous axe-wielding pals all voiced their approval in the video's comment section, with Phil X writing "We've all thought of doing this but you did."
I think it's safe to say his neighbors were probably not as appreciative of the impromptu performance.
All the latest guitar news, interviews, lessons, reviews, deals and more, direct to your inbox!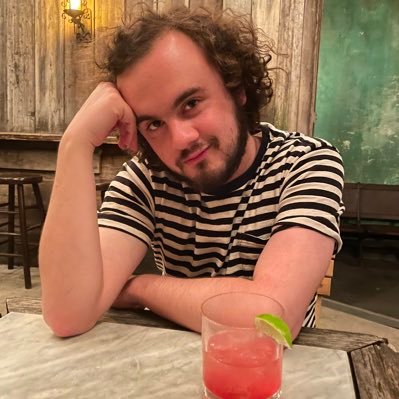 Associate Editor, GuitarWorld.com and GuitarPlayer.com
Jackson is an Associate Editor at GuitarWorld.com and GuitarPlayer.com. He's been writing and editing stories about new gear, technique and guitar-driven music both old and new since 2014, and has also written extensively on the same topics for Guitar Player. Elsewhere, his album reviews and essays have appeared in Louder and Unrecorded. Though open to music of all kinds, his greatest love has always been indie, and everything that falls under its massive umbrella. To that end, you can find him on Twitter crowing about whatever great new guitar band you need to drop everything to hear right now.