Is This the Rarest Guitar Pedal on Earth?
JHS Pedals' Josh Scott thinks the Ibanez SK-10 Visual Super Product fits that bill – and he just got his hands on one.
If you're a pedal geek, there are few better channels on YouTube than that of JHS Pedals' Josh Scott.
The man knows his stuff, and his videos are a blast to boot, his latest one especially.
In it, Scott documents his arduous, but eventually successful, quest to acquire what he believes is the rarest guitar pedal on the face of the earth, the Ibanez SK-10 Visual Super Product.
You can check out the video above.
The SK-10 Visual Super Product was part of Ibanez's 10 Series of pedals, first introduced in 1986. Including the OT10 Octave, Modulation Delay, and the beloved TS10 Tube Screamer, the line was a smashing success, and a worthy follow-up to the company's similarly successful 9 Series pedals.
The SK-10 Visual Super Product, however, was part of an ultra-limited run made exclusively for a single store in Japan. It's unknown how many examples of the pedal still survive, though the number is thought to be extremely small.
Which is why Scott – who had traveled across the world desperately hoping to locate the elusive stompbox – was so over the moon to receive an example from Colorado-based pedal company Snouse.
"It does a really good grunge-y, rock distortion that's right up my alley," Scott said of the SK-10 after giving it an initial run-through.
The pedal features a control layout of power, EQ, and tube knobs, of which Scott says: "Tube feels like a drive control. Whatever the circuit is, the tube control is cranking the tubes of an amp – that's my first guess. EQ is a hi-pass. I'm pretty sure it's just allowing you to have all the possible high end, and then roll it back to get rid of it. Power is volume, without a doubt."
Scott subsequently breaks down some of the pedal's components – which include a diode arrangement similar to that found on a '70s-style hard-clipping circuit and a dual op-amp – though he declined to share the circuit itself.
Though, just as Scott expounds on why he won't share the exact circuit, and why a bit of mystery is important in life, the camera not so subtly pans to a ProCo Rat and Ibanez FC-10 Fat Cat, respectively, giving us a decent idea of what the SK-10 is made of...
For more of Scott's videos, be sure to check out his YouTube channel.
All the latest guitar news, interviews, lessons, reviews, deals and more, direct to your inbox!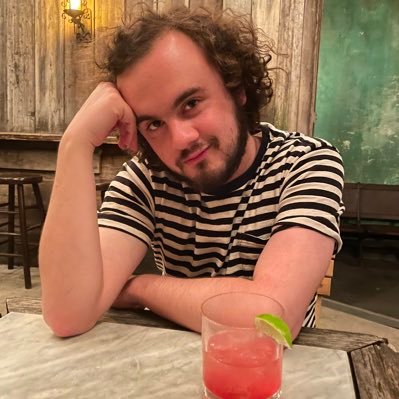 Associate Editor, GuitarWorld.com and GuitarPlayer.com
Jackson is an Associate Editor at GuitarWorld.com and GuitarPlayer.com. He's been writing and editing stories about new gear, technique and guitar-driven music both old and new since 2014, and has also written extensively on the same topics for Guitar Player. Elsewhere, his album reviews and essays have appeared in Louder and Unrecorded. Though open to music of all kinds, his greatest love has always been indie, and everything that falls under its massive umbrella. To that end, you can find him on Twitter crowing about whatever great new guitar band you need to drop everything to hear right now.