Gary Rossington, Lynyrd Skynyrd Guitarist, is Dead at 71
Rossington had been the Southern rock band's longest-tenured, and last surviving, original member.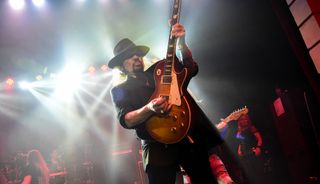 (Image credit: Rick Diamond/Getty Images/SiriusXM)
Gary Rossington, guitarist for Southern rock icons Lynyrd Skynyrd, has died at the age of 71, the band confirmed in a statement Sunday (March 5). No cause of death was given.
"It is with our deepest sympathy and sadness that we have to advise, that we lost our brother, friend, family member, songwriter and guitarist, Gary Rossington, today," the band wrote on Facebook.
"Gary is now with his Skynyrd brothers and family in heaven and playing it pretty, like he always does. Please keep Dale, Mary, Annie, and the entire Rossington family in your prayers and respect the family's privacy at this difficult time."
At the time of his death, Rossington was the band's last surviving original member.
A native of Jacksonville, Florida, Rossington first formed the band that would become Lynyrd Skynyrd in the mid-1960s with guitarist Allen Collins, drummer Bob Burns, and vocalist Ronnie Van Zant. The nascent group were informed by a love of British blues-rock, especially as the decade went on.
"We loved Cream and [Eric] Clapton's style, and all the guitar players with the British bands – Jeff Beck, Jimmy Page, and also Hendrix," Rossington told Guitar World in a 2015 interview. "But mostly it was Clapton because he was so good and he played more of the kind of blues we were raised on. I grew up listening to him and hoping to be that good one day."
After years of gigging and building a strong local following in northern Florida and around the South, the band – now called Lynyrd Skynyrd – came to the attention of MCA, which issued the band's debut album, (Pronounced 'Lĕh-'nérd 'Skin-'nérd), in 1973.
The album contained the seminal closer, "Free Bird," an extended opus featuring a frenzied, multi-tracked outro solo from Collins and Rossington's lyrical slide guitar work. The track brought the band to a national audience, and would go on to become one of the most iconic rock songs of all time.
Skynyrd's sophomore effort, 1974's Second Helping, featured an even bigger hit, "Sweet Home Alabama." Built upon a funky, Rossington-penned riff, the spunky response to Neil Young's "Southern Man" became a bone fide anthem, and the band's first Top 10 hit.
The band's stature continued to grow throughout the mid-'70s, but, on October 20, 1977, their career came tragically to a halt when their private plane crashed in Mississippi. Van Zant, guitarist Steve Gaines, and backup vocalist Cassie Gaines were killed, and Skynyrd subsequently dissolved.
Rossington later re-grouped with Collins, and multiple other Skynyrd alumni, to form the Rossington Collins Band, who – while never reaching the commercial heights of Skynyrd – found moderate success with songs like "Don't Misunderstand Me."
Rossington would later anchor Lynyrd Skynyrd's 1987 reunion, with Johnny Van Zant taking his older brother Ronnie's place on vocals.
By 2018 – after the death of the band's original third guitarist, Ed King – Rossington was Lynyrd Skynyrd's last surviving original member. He struggled with health issues in the final years of his life, undergoing quintuple bypass surgery in 2003, and suffering a heart attack in 2015.
Rossington also missed a number of tour dates with the band after undergoing emergency heart surgery in 2021.
News of Rossington's death prompted an outpouring of tributes from his fellow guitar heroes. You can read some of those below.
All the latest guitar news, interviews, lessons, reviews, deals and more, direct to your inbox!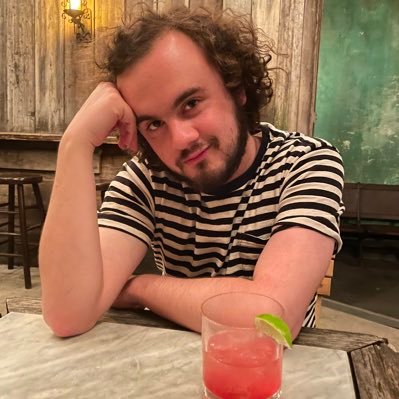 Associate Editor, GuitarWorld.com and GuitarPlayer.com
Jackson is an Associate Editor at GuitarWorld.com and GuitarPlayer.com. He's been writing and editing stories about new gear, technique and guitar-driven music both old and new since 2014, and has also written extensively on the same topics for Guitar Player. Elsewhere, his album reviews and essays have appeared in Louder and Unrecorded. Though open to music of all kinds, his greatest love has always been indie, and everything that falls under its massive umbrella. To that end, you can find him on Twitter crowing about whatever great new guitar band you need to drop everything to hear right now.