Billy Cox Dishes on the Fate of Jimi Hendrix's Lost Danelectro Shorthorn "Betty Jean" Guitar
Chances are, sadly, we'll never see the historically significant guitar again.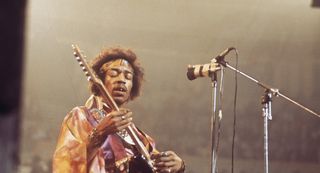 (Image credit: David Redfern/Redferns/Getty Images)
Though he's most well-known for playing Strats, Jimi Hendrix - especially early on in his career - used a wide variety of guitars.
These included a Fender Duo-Sonic, a non-branded Japanese sunburst guitar and, most famously, a single-lipstick-pickup Danelectro Shorthorn that Hendrix dubbed "Betty Jean," after Betty Jean Morgan, the woman he was dating at the time he purchased the instrument.
The Shorthorn 3012, also commonly thought to be a U-1, was Hendrix's main guitar during his time in the U.S. Army. Hendrix went on to trade the guitar though, for an Ibanez Rhythm Maker at Collins Music store in Clarksville, Tennessee. After that, Betty Jean vanished. It has never come up for sale or for auction, and its whereabouts have remained entirely unknown for decades.
Hendrix's former bandmate, Billy Cox, remembers the guitar from his first jams with the legendary guitarist, and recently revealed in an interview on NAMM's "Remembering Jimi Hendrix" podcast that he believes he knows the guitar's ultimate fate.
"He had a Danelectro that had 'Betty Jean' on it," Cox said. "And I was told, 'If you ever found that guitar in Nashville it'd be worth five million dollars.' I found out where it was.
"He had pawned it to the guy who owned the Del Morocco [a Nashville club that Hendrix had played in the early '60s] for about $150, something like that. And he kept it because Jimi didn't pay him back. He kept it at his house, and about four years later that house burnt down.
"I sometimes thought it was at Collins Music store where we sometimes did our business in Clarksville," Cox continued. "We looked up in the attic, we looked down in the garage, in the basement, for a whole Saturday. I had bib overalls on, never found it."
After this though, Cox continued, "it dawned on me. It was possible…I had talked to some people and they said, 'Yeah, it was at Uncle Teddy's house and that house burned down.'"
You can check out the full "Remembering Jimi Hendrix" podcast episode below.
All the latest guitar news, interviews, lessons, reviews, deals and more, direct to your inbox!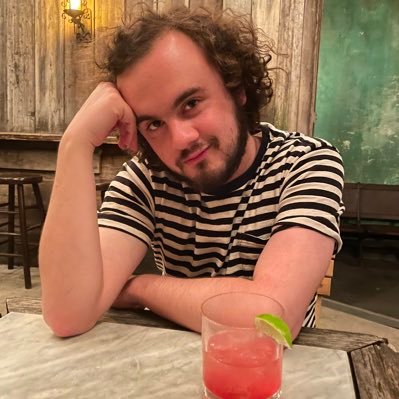 Associate Editor, GuitarWorld.com and GuitarPlayer.com
Jackson is an Associate Editor at GuitarWorld.com and GuitarPlayer.com. He's been writing and editing stories about new gear, technique and guitar-driven music both old and new since 2014, and has also written extensively on the same topics for Guitar Player. Elsewhere, his album reviews and essays have appeared in Louder and Unrecorded. Though open to music of all kinds, his greatest love has always been indie, and everything that falls under its massive umbrella. To that end, you can find him on Twitter crowing about whatever great new guitar band you need to drop everything to hear right now.