The Basics of Malcolm Young's Unmistakable Rhythm Guitar Style
In this bite-sized lesson, learn some of the building blocks of the monstrous rhythm guitar sound of the late AC/DC great.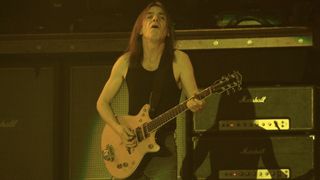 (Image credit: Stefan M. Prager/Redferns)
Newbie rockers often make two mistakes when trying to replicate the power of Malcolm Young's thundering progressions: They assume the AC/DC rhythm king used tons of distortion, and that he regularly employed barre chords.
Actually, the secrets of his power involve huge .012-.058-gauged Gibson strings (including a wound G), a perfectly intonated semihollow '63 Gretsch Jet Firebird, a rumbling row of Marshalls turned up just loud enough to put sharp edges on the chords ("If those amps are on 3, that's a loud night for me," says Young), and open chords struck with a murderous strumming attack. ("He certainly doesn't tickle it," says his brother Angus.)
Try this sequence of power grips for a taste of Malcolm's merciless guitar part on Highway to Hell's "Walk All Over You."
All the latest guitar news, interviews, lessons, reviews, deals and more, direct to your inbox!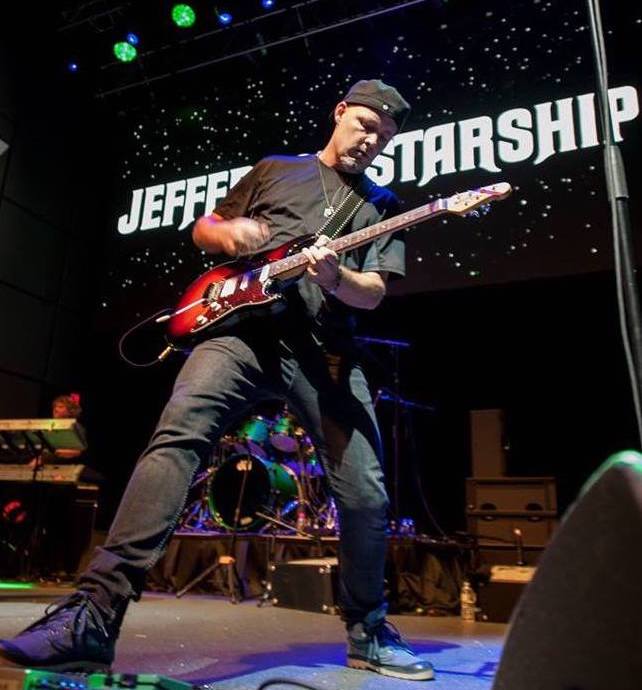 Los Angeles Editor, Guitar Player
Whether he's interviewing great guitarists for Guitar Player magazine or on his respected podcast, No Guitar Is Safe – "The guitar show where guitar heroes plug in" – Jude Gold has been a passionate guitar journalist since 2001, when he became a full-time Guitar Player staff editor. In 2012, Jude became lead guitarist for iconic rock band Jefferson Starship, yet still has, in his role as Los Angeles Editor, continued to contribute regularly to all things Guitar Player.
Watch Jude play guitar here.