March 2021 Guitar Player Lesson Audio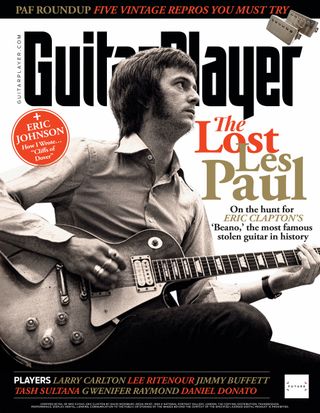 (Image credit: Future)
This page contains the audio for the lessons in the March 2021 issue of Guitar Player.
Pentatonic 
Substitutions, Part 1
Learn some new and musically colorful applications of a familiar scale.
Open-String Country
Harness the tonal power and fretless convenience of open strings, in the style of country guitar greats like Vince Gill, Brent Mason, and Albert Lee.
Get the latest news, reviews and product advice straight to your inbox.
Thank you for signing up to The Pick. You will receive a verification email shortly.
There was a problem. Please refresh the page and try again.