Get an Up-Close Look at Stevie Ray Vaughan's "Number One" Strat in This Historic Video
A detailed look at the guitar SRV called his "first wife."
In November 2003, Fender announced that it would make 100 replicas of Stevie Ray Vaughan's Number One guitar, each crafted in its Custom Shop by John Cruz, and priced at $10,000 each.
The video you see here was made in September, before that announcement, when Fender – with Stevie's brother, Jimmie, in attendance – got a hands-on look at the original Number One. That session gave Fender an opportunity to match not only its vintage specs but also every last bit of wear and tear on the instrument's body, neck, and hardware.
This was Vaughan's favorite guitar, and the one he played most often onstage and in the studio. Number One can be heard on all five of his studio albums and on Family Style, the album he recorded with Jimmie in 1990. SRV loved the guitar so much that he often referred to it as his "first wife."
Vaughan bought the guitar from Ray Hennig's Heart of Texas music shop, in Austin, in 1974. Hennig himself had bought it from Chris Geppert, a musician who would later find fame under the name of Christopher Cross.
The very next day, Hennig traded the instrument to Vaughan in exchange for a blue Stratocaster that he had loaned to him. Hennig says the guitar was already "trashed out" after years of hard use.
Its neck was made in late 1962 and its body in 1963. At some point Vaughan removed the pickups for repair work and saw that they were date-stamped 1959, leading him to refer to the guitar as a 1959 Strat.
Various changes were made over the years. When the guitar needed a new tremolo, Vaughan could only find a left-handed unit. He ended up liking it, as it reminded him of Jimi Hendrix's flipped-over Strats.
Vaughan's guitar tech, René Martinez, installed all gold-plated hardware on the guitar around 1985, but even then Vaughan chose to stick with a left-handed tremolo.
Vaughan's aggressive playing style is evident all over the body. He was notoriously hard on tremolo arms and would break them frequently. As shown in the video, the finish on the Number One's upper body is worn down to the bare wood near the point where the tremolo arm ends.
Fender's Custom Shop "Number One" replicas debuted at the 2004 winter NAMM show and have continued to hold their value.
All the latest guitar news, interviews, lessons, reviews, deals and more, direct to your inbox!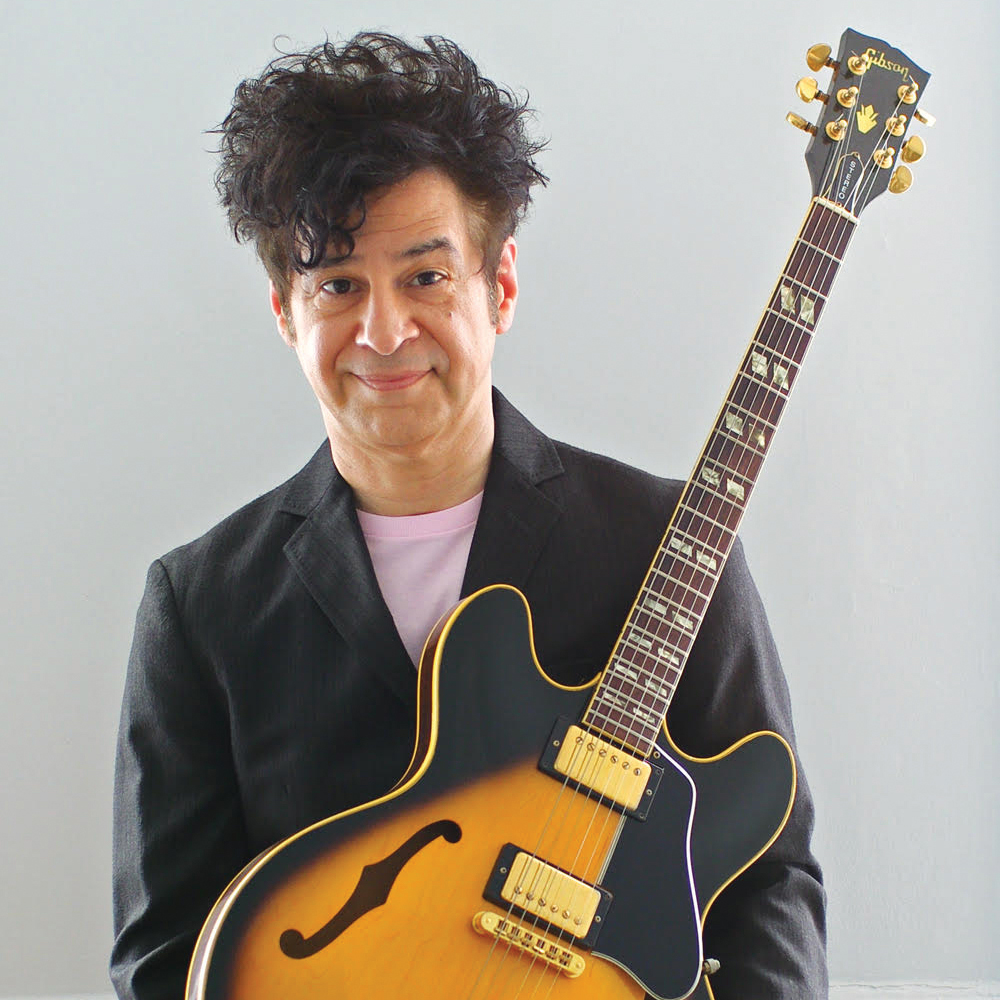 Guitar Player editor-in-chief
Christopher Scapelliti is editor-in-chief of Guitar Player magazine, the world's longest-running guitar magazine, founded in 1967. In his extensive career, he has authored in-depth interviews with such guitarists as Pete Townshend, Slash, Billy Corgan, Jack White, Elvis Costello and Todd Rundgren, and audio professionals including Beatles engineers Geoff Emerick and Ken Scott. He is the co-author of Guitar Aficionado: The Collections: The Most Famous, Rare, and Valuable Guitars in the World, a founding editor of Guitar Aficionado magazine, and a former editor with Guitar World, Guitar for the Practicing Musician and Maximum Guitar. Apart from guitars, he maintains a collection of more than 30 vintage analog synthesizers.