Unsung Guitar Heroes: Phil Baugh Played Shred Before It Had a Name
This guitar genius paved the way for modern pickers like John 5, Steve Morse, and Brad Paisley.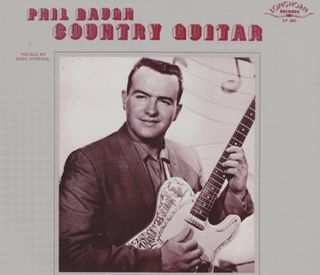 (Image credit: Longhorn Records)
Hot country guitar playing is fast and furious but always articulate and impeccably smooth. From the Sixties through the Eighties, perhaps no one exemplified the style better than Phil Baugh, a shredder who paved the way for modern pickers like John 5, Steve Morse, and Brad Paisley.
Baugh came to prominence in 1965 with a pair of Top 40 hits, "Country Guitar" and "One Man Band," songs that put his chops, speed, and stylistic diversity to the fore. On "Country Guitar," Baugh would solo after each verse in the style of a guitar hero called out by the singer.
Over a lickety-split rhythm, he picked out solos that mimicked the riffing and glycerine runs of Les Paul, the jazzy licks of Ernest Tubb guitarist Billy Byrd, the picking style of Merle Travis, and several other guitar greats.
Baugh would alter not only his playing style but also the controls and pickup settings on his double-neck Mosrite to approximate the tone of each guitarist, as can be seen in the video clip below from the Hollywood Jamboree music program.
"Country Guitar" was the perfect showcase for his talents and wisely included a final solo on which Baugh could show off his own impeccable stylistic chops. For "One Man Band," he took things one step further by mimicking not other guitarists but instruments, including a banjo and a saxophone.
Baugh was born in 1936 in Olivehurst, a Northern California town settled largely by Oklahomans escaping the dust bowl in the midst of the Great Depression. His music reflected those roots in its country stylings, which included not only traditional country but also Western swing, as well as elements of jazz.
Baugh began playing guitar as a child and performed in churches before landing band and nightclub gigs. In 1962 he signed a deal with the now-defunct Hollywood-based Crest label, home to artists that included Eddie Cochran, Wrecking Crew bassist Carol Kaye, country singer Bobby Edwards, and even Glen Campbell.
There Baugh cut a single, "Bumble Twist" backed with "Moon Magic," which was released in May 1962 with apparently little impact on the charts. Somewhere along the way he even had a group, the Phil Baugh Trio, which released "Walk On" backed with "Tennessee Walk" for the Rhoads Records label in Chino, California.
Baugh got his first big break around this time playing guitar for Ray Price, the country singer known for such hits as 1963's "Make the World Go Away" and the Seventies cuts "For the Good Times" and "I Won't Mention It Again."
It was Price who helped Baugh land a contract with Longhorn Records in Dallas, and in 1964 he cut his debut album, Country Guitar, which featured both "Country Guitar" and "One Man Band."
The success of those releases raised Baugh's profile, and in 1965 he was named Best Guitarist by the Academy of Country Music, Outstanding Instrumentalist of the Year by Billboard, and Instrumentalist of the Year by Cashbox.
In one particularly memorable clip from that year, Baugh performed alongside his former Crest stablemate Glen Campbell in a guitar duel that showcased both men's fierce guitar-playing talents on a pair of Fenders: a Jaguar for Campbell and a Bass VI for Baugh.
By 1968, Baugh had moved to Era Records, where he cut the album California Guitar, which featured him playing a range of popular hits, including "Hey Jude," "Gentle on My Mind," and "Harper Valley PTA."
From the little information available, it would seem the album was not a success. Two tracks from the disc, "Girl Watcher" and "Jesse's Theme," were marked for a single release. While promotional copies of the single exist, it's uncertain that it was ever officially issued.
In the end, a solo career didn't seem to be in the cards for Baugh, and by 1969 he was back in Ray Price's band. He relocated to Dallas in the early Seventies and became a prominent session guitarist for commercial jingles and albums.
In 1975, he moved to Nashville, where he picked up regular session work and released the album Country Guitar II, before forming the country/jazz band the Superpickers alongside steel guitar great Buddy Emmons in 1980. It was here that his guitar work once again moved to the foreground of his music.
Over the years, Baugh plied his trade with a number of guitars, including his custom double-neck Mosrite, though he was primarily known for playing a Fender Telecaster. The labels of his Longhorn singles even depict him in a photo holding a Tele.
By the late Seventies or perhaps the Eighties, Baugh had begun playing a Peavey T-60, the first electric guitar produced by the Mississippi-based musical instrument manufacturer. Baugh was also an early adopter of the MSA pedal attachment, a device created by Maurice Anderson of MSA Pedal Steel Guitars that allowed six-string players to create weeping pedal-steel bends.
Unlike the more traditional B-Bender, the MSA device could bend all the strings up or down, depending on how the player set it up. According to a thread on SteelGuitarForum.com: "Phil's guitar's were set up as follows: Each string had a pedal. Strings 1-E, 2-B, 3-G, 4-D, 5-A were each raised a whole tone. String 6-E was lowered two and a half tones, (from E to B.) Pedal one was for the small E and so on. He ran the pedals with his left foot and the volume pedal with his right."
Baugh used the system on his Peavey T-60, and a photo exists of him playing a Gibson L-5S with the MSA attachment, though the guitar appears to have vanished. He also used it with a Gibson Les Paul, as can be seen on the cover of Country Guitar II, a shot that gives a particularly good look at his set-up.
Unfortunately, Baugh's health began to decline after he suffered a coronary in 1986. Though he continued to play, he never fully recovered. Baugh died on November 4, 1990, at just 53 years of age.
In 2005, Sundazed Music honored his legacy with Live Wire!, a collection featuring 13 of Baugh's recordings, including his hits "Country Guitar" and "One Man Band." For those who want to get to know Baugh's work, it remains the best place to start.
All the latest guitar news, interviews, lessons, reviews, deals and more, direct to your inbox!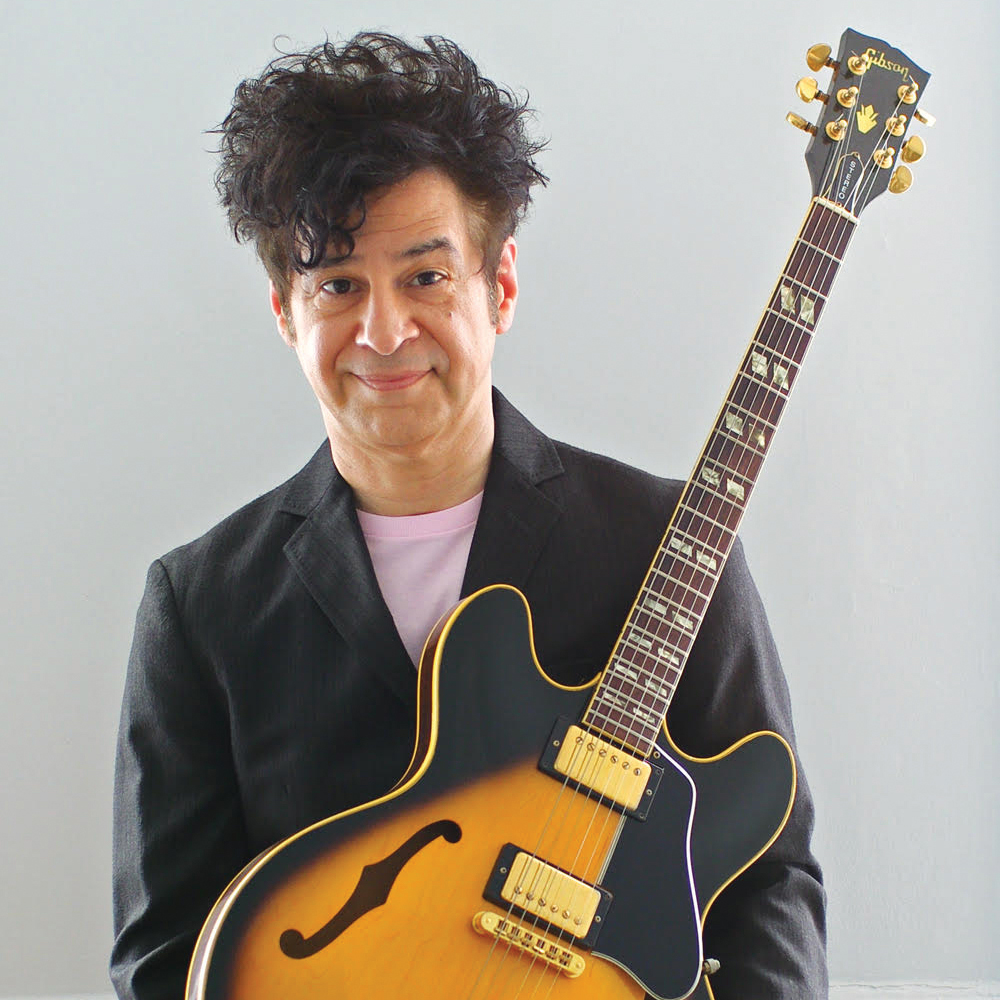 Guitar Player editor-in-chief
Christopher Scapelliti is editor-in-chief of Guitar Player magazine, the world's longest-running guitar magazine, founded in 1967. In his extensive career, he has authored in-depth interviews with such guitarists as Pete Townshend, Slash, Billy Corgan, Jack White, Elvis Costello and Todd Rundgren, and audio professionals including Beatles engineers Geoff Emerick and Ken Scott. He is the co-author of Guitar Aficionado: The Collections: The Most Famous, Rare, and Valuable Guitars in the World, a founding editor of Guitar Aficionado magazine, and a former editor with Guitar World, Guitar for the Practicing Musician and Maximum Guitar. Apart from guitars, he maintains a collection of more than 30 vintage analog synthesizers.