Paul Reed Smith on What Propelled Him as a Young Musician and Builder
Hear the legendary builder and innovator plug in on the 'No Guitar Is Safe' podcast.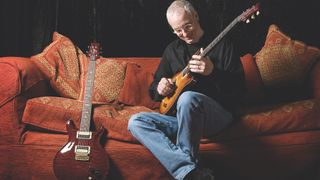 (Image credit: Jordan Mclachlan/Future)
Paul Reed Smith wasn't one of those kids whose parents just bought him anything he wanted. "I was the kid who if I didn't have a bass, I made one," says Smith. "If I didn't have a bass cabinet, I made one. If I didn't have a P.A. or a guitar amp, I made one."
Unlike other legendary luthiers such as Leo Fender and Smith's longtime collaborator and mentor, Ted McCarty, Smith is a veteran, kickass and, frankly, underrated guitar player (stream the Paul Reed Smith Band on Spotify, etc., for proof), so he makes for a spectacular interview that spans both music and design.
On episode 118 of the No Guitar Is Safe podcast, which is presented by Blue Microphones, Smith plays guitar, demonstrates the music and approaches that propelled him as a young musician and builder and looks back on how he, 35 years ago, was able to launch a guitar company that has emerged as one of the most respected guitar brands worldwide.
In fact, an argument can be made that the DNA of Smith's impressive company, which now employs over 350 people, can be traced back to one morning in Smith's childhood (Christmas, maybe?) when Smith was watching his father struggle to assemble a bicycle.
"I was just four or five years old, but I knew how to put it together," says Smith. "He had all the parts spread out, and I kept saying, 'Let me help, let me help.' He didn't believe me, and wouldn't let me help, but I swear to God I had a sense of how to assemble that thing."
Another topic covered on the episode is the upcoming Paul Reed Smith and Maryland Hall Live Virtual Music School - an online guitar camp held August 10 through 13 that will feature interactive guitar master classes and coaching from Smith, Tyler Larson and Tim Pierce; and rhythm section workshops from drum legend Dennis Chambers and the renowned bass/drums tag team, brothers Gary and Greg Grainger.
"We spend a lot of time on rhythm," says Smith of the camp. "There are three important components to playing music - melody, harmony and groove. If you can do those three things together, you can play music.
"The thing that's interesting for me is that if you can do rhythm and melody, you work. If you do rhythm and harmony, like a good rhythm guitar player, you work. But if you do harmony and melody with no rhythm, you don't work."
You can stream episode 118 of No Guitar Is Safe below, or from iTunes, Spotify, Google, or wherever you get your podcasts.
All the latest guitar news, interviews, lessons, reviews, deals and more, direct to your inbox!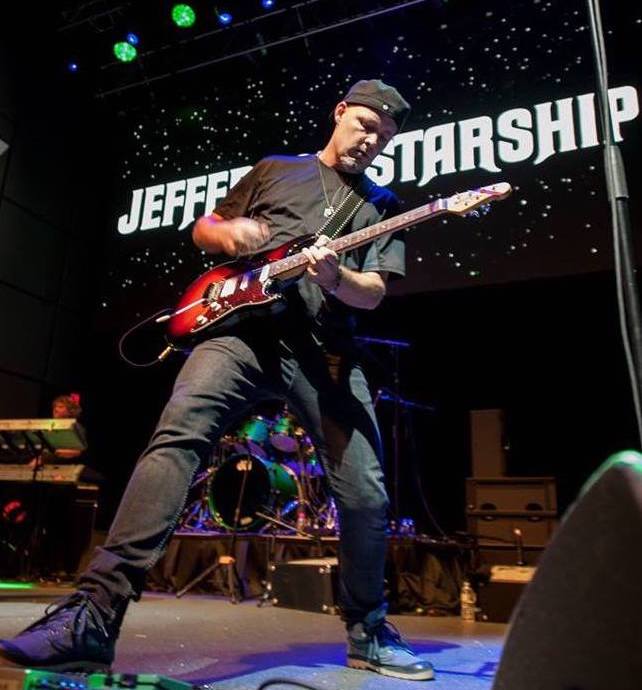 Los Angeles Editor, Guitar Player
Whether he's interviewing great guitarists for Guitar Player magazine or on his respected podcast, No Guitar Is Safe – "The guitar show where guitar heroes plug in" – Jude Gold has been a passionate guitar journalist since 2001, when he became a full-time Guitar Player staff editor. In 2012, Jude became lead guitarist for iconic rock band Jefferson Starship, yet still has, in his role as Los Angeles Editor, continued to contribute regularly to all things Guitar Player.
Watch Jude play guitar here.