What Do You Get The Guitarist Who Has Everything? A Cameo Holiday Message From Their Hero...
Because nothing says 'holidays' like a custom video message from a member of Kiss or Blue Oyster Cult.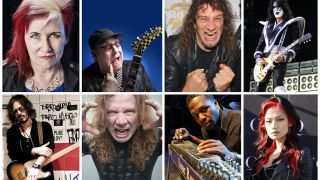 (Image credit: Getty/Future)
Stuck on what to get people for Christmas this year? Wondering what hints to drop to your own family? Got a kid who's just got into guitar playing, a buddy who needs a boost? Well, the search is over. Here at Guitar Player, we've found a gift that will be remembered: Cameo, the service that delivers personalized video messages from celebrities, are offering messages from an amazing range of guitar players.
It's simple: at Cameo you can request a short video message from a huge range of guitarists. The occasion could be anything: holiday greetings, New Year's best wishes, a birthday, a new job celebration, or a simple congratulations on mastering the solo to Stairway To Heaven.
Either way, it's going to be more memorable than a Christmas jumper.
All you need to do is head to Cameo, find your celebrity of choice, fill out the form on their page and your message will be with the recipient within seven days. All you have to do is give the guitarist as much info as possible so they can make your personalized video message the best it can be.
So what guitarists do they have? An amazing variety, from Megadeth's Dave Mustaine to steel guitar maestro Robert Randolph, via Kiss's Tommy Thayer, Ted bloody Nugent, Blue Oyster Cult's Eric Bloom, Richie Kotzen, Instagram axe hero and session player Kiki Wong, Anvil's Steve "Lips" Kudlow, George Lynch, Steel Panther's Satchel, Jose Feliciano (!), Skynyrd/Blackfoot legend Rickey Medlocke – the list is truly impressive.
See the full list. Meantime, here are some suggestions: :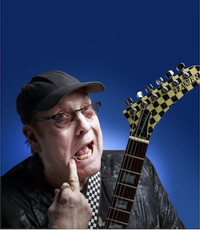 Cheap Trick's Rick Nielsen: $100
He wants you to want him, he needs you need him, he's begging you to book him. Alright, maybe not, but c'mon: Rick Nielsen! A genuine legend, and guitar connoisseur with bags of character and charisma. A message from Rick costs $100 and he can turn it around in a day.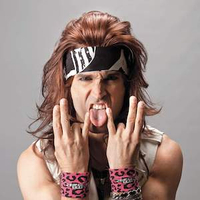 Steel Panther's Satchel: $150
"It's a motherf***ing pandemic, so the band is not on tour, but I'm running out toilet paper and I'm a musical whore..." So goes the song on Satchel's Cameo promo vid. Born Russell John Parrish, he played with Paul Gilbert in Racer X before the character of Satchel swallowed him up completely, if you want a foul-mouthed and probably obscene message, then Satchel is your guy.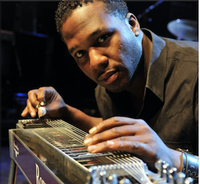 Robert Randolph: $115
Pedal steel doesn't come with more fire or funk or fleet-fingered finesse than Robert Randolph and the Family Band. If you're getting a message off this guy, one of the things you should be asking is how does he do it and can he give you lessons? The guy is the 8th wonder of the world, and you can get a message from him. His service is lickety split too: right now he's offering a 24hr turnaround.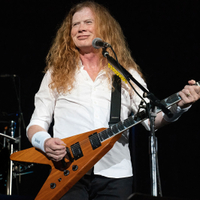 Megadeth's Dave Mustaine on Cameo: $299
Video sells… But who's buying? Mustaine has been at the forefront of thrash metal for decades, and now he can be growling at you too. A clip from Mustaine costs $299, and a portion of the profits will be donated to the ASPCA (The American Society for the Prevention of Cruelty to Animals).
For a full list of the guitarists available, check out Cameo.
All the latest guitar news, interviews, lessons, reviews, deals and more, direct to your inbox!
Guitar Player is the world's most comprehensive, trusted and insightful guitar publication for passionate guitarists and active musicians of all ages. Guitar Player magazine is published 13 times a year in print and digital formats. The magazine was established in 1967 and is the world's oldest guitar magazine.
When "Guitar Player Staff" is credited as the author, it's usually because more than one author on the team has created the story.