The Surprise New Song From Pink Floyd 'Hey Hey Rise Up' is Effectively One Long Righteous Guitar Solo
Pink Floyd reveal their first new original song since 1994, released in support of the people of Ukraine, and David Gilmour is all over it.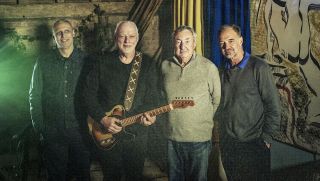 (Image credit: Pink Floyd)
Pink Floyd have today released 'Hey Hey Rise Up', the first new original music that they have recorded together as a band since 1994's The Division Bell.
And it is very new. The song was recorded just last Wednesday, 30th March 2022.
'Hey Hey Rise Up' sees David Gilmour and Nick Mason joined by long time Pink Floyd bass player Guy Pratt, award-winning multi-instrumentalist, composer and producer Nitin Sawhney on keyboards, with vocals by Andriy Khlyvnyuk of the Ukrainian band BoomBox.
The surprise release was inspired by an Instagram post of Andriy Khlyvnyuk singing in Kyiv's Sofiyskaya Square from 27th February, three days after the Russian invasion began. The singer had left an American tour with BoomBox, and had gone back to Ukraine to join up with the Territorial Defense army.
By the time Gilmour wrote the music for the track, Khlyvnyuk was in hospital in Kyiv, with a mortar shrapnel wound.
The song takes Khlyvnyuk's vocal directly from his Instagram video. And fans of David Gilmour's playing are in for a treat: the guitar solo starts at 1:22 and continues for around a minute and a half.
Gilmour has a Ukrainian daughter-in-law and grandchildren. "We, like so many, have been feeling the fury and the frustration of this vile act of an independent, peaceful democratic country being invaded and having its people murdered by one of the world's major powers," he commented.
"In 2015, I played a show at Koko in London in support of the Belarus Free Theatre, whose members have been imprisoned. Pussy Riot and the Ukrainian band, Boombox, were also on the bill. They were supposed to do their own set, but their singer Andriy had visa problems, so the rest of the band backed me for my set – we played Wish You Were Here for Andriy that night.
"Recently I read that Andriy had left his American tour with Boombox, had gone back to Ukraine, and joined up with the Territorial Defense. Then I saw this incredible video on Instagram, where he stands in a square in Kyiv with this beautiful gold-domed church and sings in the silence of a city with no traffic or background noise because of the war. It was a powerful moment that made me want to put it to music."
In his post, and on 'Hey Hey Rise Up', Khlyvnyuk is singing 'The Red Viburnum In The Meadow', a Ukrainian protest song from the first world war, recently adopted as a anthem of protest against the invasion of Ukraine. The title of the Pink Floyd track is taken from the last line of the song which translates as 'Hey Hey Rise up and rejoice'.
Gilmour spoke to the singer in hospital and explained the collaboration that he was proposing. "I played him a little bit of the song down the phone line and he gave me his blessing. We both hope to do something together in person in the future."

"I hope it will receive wide support and publicity," says Gilmour. "We want to raise funds for humanitarian charities, and raise morale. We want express our support for Ukraine and in that way, show that most of the world thinks that it is totally wrong for a superpower to invade the independent democratic country that Ukraine has become."
The single's artwork features a painting of the national flower of Ukraine, the sunflower. It is, says the band's PR "a direct reference to the woman who was seen around the world giving sunflower seeds to Russian soldiers and telling them to carry them in their pockets so that when they die, sunflowers will grow."
'Hey Hey Rise Up' will be available at midnight tomorrow, April 8, on all streaming services. Starting then, you can listen to the song on Pink Floyd's website.

All the latest guitar news, interviews, lessons, reviews, deals and more, direct to your inbox!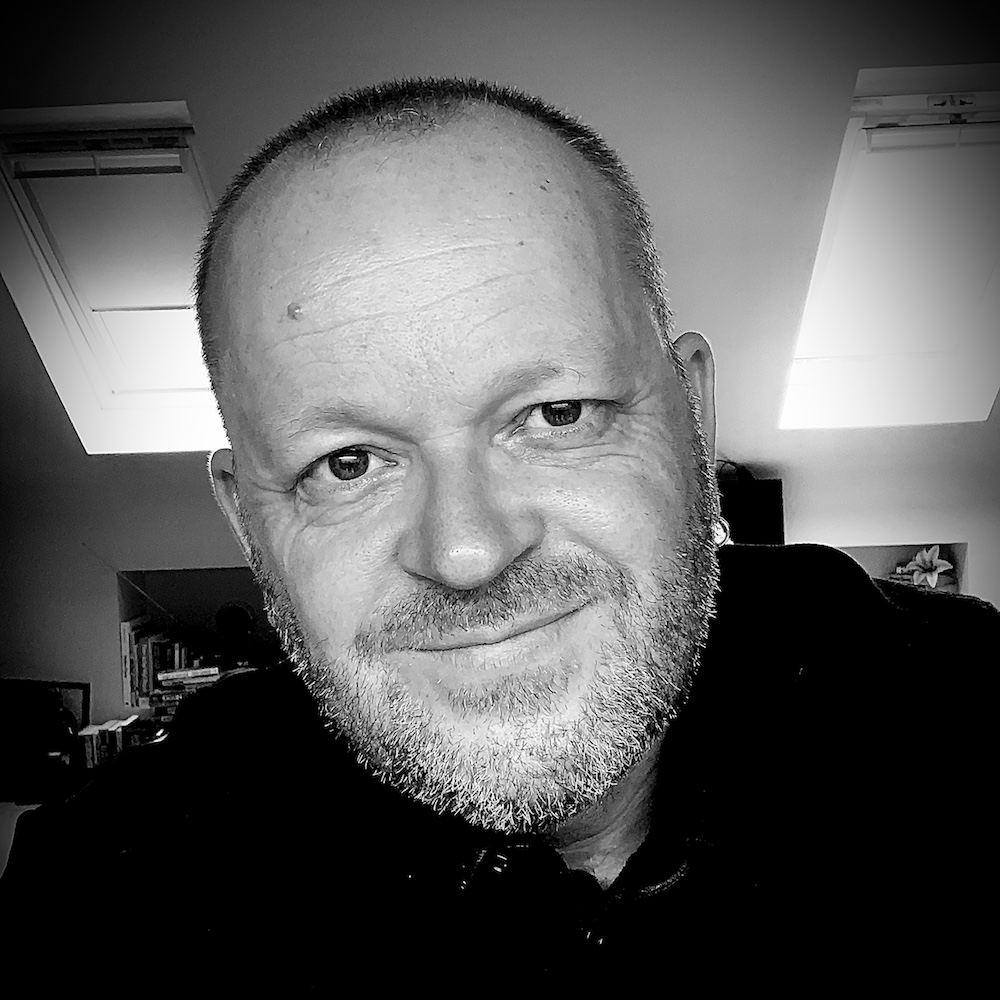 Content Director of Music @ Future plc
Scott is the Content Director of Music at Future plc, responsible for the editorial strategy for online and print brands like Guitar Player, Guitar World, Total Guitar, Louder, Classic Rock, Metal Hammer, Prog, Guitarist and more. He was Editor in Chief of Classic Rock for 10 years and Editor of Total Guitar for 4 years. Scott regularly appears on Classic Rock's podcast, The 20 Million Club, and was the writer/researcher on 2017's Mick Ronson documentary Beside Bowie.
Over the years Scott has interviewed players like Jimmy Page, Slash, Brian May, Poison ivy (the Cramps), Lemmy, Johnny Depp (Hollywood Vampires), Mark Knopfler, Robin Guthrie (Cocteau Twins), Will Sergeant (Echo & The Bunnymen), Robert Smith (The Cure), Robbie Robertson (The Band), Jonny Greenwood (Radiohead), Joe Bonamassa, Scotty Moore (Elvis Presley), J Mascis (Dinosaur Jr), Mick Jones and Paul Simonon (The Clash), Pete Shelley (Buzzcocks) and more.