The Immediate Family Premiere New Song, "Can't Stop Progress"
Featuring Danny Kortchmar, Steve Postell, and Waddy Wachtel on guitar, Leland Sklar on bass, and Russ Kunkel on drums, the song is the title track from the group's upcoming EP.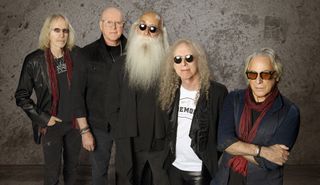 (Image credit: Rob Shanahan)
In Guitar Player's recent interviews with both Danny Kortchmar and Waddy Wachtel, we've been told great things about The Immediate Family – the band featuring Kortchmar, Wachtel, Leland Sklar, Russ Kunkel, and Steve Postell.
Kortchmar even told us that – despite his illustrious career performing on records by the likes of Carole King, James Taylor, Linda Ronstadt, Jackson Browne, Warren Zevon, and countless others – he was prouder of his work with the band "than anything I've ever done."
With praise like that, we're thrilled to have been given an exclusive first look at the group's new single, "Can't Stop Progress."
You can check out the music video for the song below.
The title track from the band's upcoming EP, "Can't Stop Progress" was written by Kortchmar, Wachtel, and Stan Lynch.
"I started 'Can't Stop Progress' years ago with my pal Stan Lynch," Kortchmar told GP. "I had the chord changes and Stan came up with the title and a few lines for the chorus. After I had the lyric I felt it still needed more music and that's where Waddy comes in."
"I came up with the main guitar lick and then I also found the chords for the verses to support his lyric, and I think we both had the one note melody in mind for the verses," Wachtel added.
"When it came to the bridge, I suggested we modulate up one key for the bridge and use the same basic chord progression and then drop back down to original key for the out choruses."
"I love working on songs with Waddy," Kortchmar summarized. "He always can take an idea and move it forward and that's what happened with this song."
In terms of gear, Wachtel used his '73 white Les Paul "played into a wonderful custom made amp by Steve Dikun, which is a hand-wired beauty with a 1x12 speaker in it.
"I use that amp quite a bit in studios," Wachtel continued, "but for stage I'm using my Magnatone Super Fifty Nine MK II – a fantastic amp also with a 1x12. It's a lot more powerful for live performance.
"I played my custom G&L Doheney guitar through a Roland Blues Cube Artist amp – which is a real beast with a lot of flexibility," added Kortchmar. "Didn't use any effects.
"Leland played his bass part using a distortion pedal and tripled his part for heaviness. So pretty straight ahead really – we know how to play together so well that we can make a big noise by arranging the guitar parts for maximum impact."
Can't Stop Progress is set for an April 23 release via Quarto Valley Records.
For more on The Immediate Family, stop by their Facebook page.
All the latest guitar news, interviews, lessons, reviews, deals and more, direct to your inbox!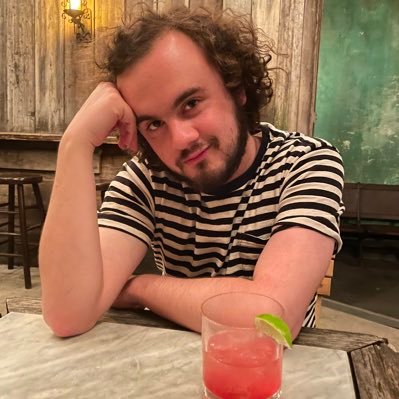 Associate Editor, GuitarWorld.com and GuitarPlayer.com
Jackson is an Associate Editor at GuitarWorld.com and GuitarPlayer.com. He's been writing and editing stories about new gear, technique and guitar-driven music both old and new since 2014, and has also written extensively on the same topics for Guitar Player. Elsewhere, his album reviews and essays have appeared in Louder and Unrecorded. Though open to music of all kinds, his greatest love has always been indie, and everything that falls under its massive umbrella. To that end, you can find him on Twitter crowing about whatever great new guitar band you need to drop everything to hear right now.