Somebody Made a Guitar Out of Concrete
Play this thing for awhile and you'll probably need an appointment with your local chiropractor.
Most guitarists are familiar with the feeling of strapping on a new guitar that's heavier than what they're used to, and the consequent adjustments you have to make to handle the extra weight.
After playing Crafted Workshop's 20-pound, concrete-bodied, Strat-style guitar for a decent amount of time though, you'll probably need an appointment with your local chiropractor.
You're probably full of "how"s and "why"s, so we'll get down to it.
To create the instrument, Crafted's Johnny Brooke first created a silicone mold for casting the concrete - using a cheap guitar body as the basis for the form, then surrounding it with cardboard-reinforced aluminum flashing.
After this, he poured a full gallon of silicone into the form, letting it cure until he had a mold for the guitar's body.
Brooke mixed concrete with with water until he had a substance like "pancake batter," which he then poured into the mold. After letting the concrete sit for a few days, Brooke took the concrete out of the mold and let it sit for 10 whole months. Yes, you read that right.
After the (very) long wait, Brooke sanded and sealed the body, mounted the components, shaped the headstock Strat-style and installed a Mad Hatter Terminator System with an HSS pickup configuration.
Before the electronics were even installed, the guitar weighed in at over 19 pounds.
You can check out the entire build process in the video above.
For more interesting builds, stop by Crafted Workshop's YouTube channel.
All the latest guitar news, interviews, lessons, reviews, deals and more, direct to your inbox!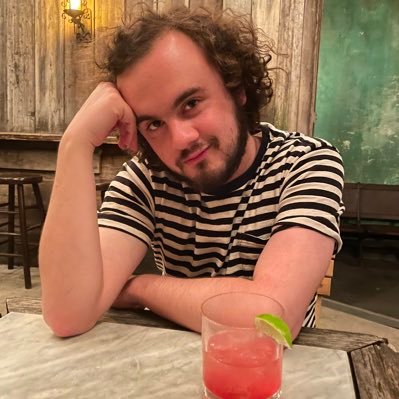 Associate Editor, GuitarWorld.com and GuitarPlayer.com
Jackson is an Associate Editor at GuitarWorld.com and GuitarPlayer.com. He's been writing and editing stories about new gear, technique and guitar-driven music both old and new since 2014, and has also written extensively on the same topics for Guitar Player. Elsewhere, his album reviews and essays have appeared in Louder and Unrecorded. Though open to music of all kinds, his greatest love has always been indie, and everything that falls under its massive umbrella. To that end, you can find him on Twitter crowing about whatever great new guitar band you need to drop everything to hear right now.