Producer Ken Scott Worked With The Beatles, Jeff Beck, Bowie and Mahavishnu Orchestra. But His Favorite Guitarist? He Didn't Play For Any of Those…
Producer Ken Scott reveals "the best guitarist" he's ever worked with and the secrets of the Mick Ronson sound in new podcast interview…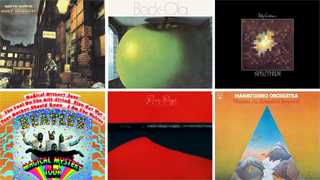 (Image credit: Various)
Producer Ken Scott has had a storied career. Starting as assistant engineer on The Beatles albums from 1964-67, graduating to engineer on Magical Mystery Tour and The White Album, he went on to work with Jeff Beck (Truth and Beck-Ola), David Bowie (Space Oddity, The Man Who Sold The World, Hunky Dory, Ziggy), Elton John (Madman Across The Water, Honky Chateau), Supertramp, Billy Cobham, Stanley Clarke and more.
If you like 70s rock, there's a good chance that Ken Scott was involved in one of your favourite albums. But who was the best guitarist he worked with?
Scott reveals all on Rockonteurs, the podcast presented by Gary Kemp and Guy Pratt. Kemp made his name with 80s new romantics Spandau Ballet and now plays with session bassist extraordinaire Guy Pratt (Bryan Ferry, Madonna, Pink Floyd etc) in Nick Mason's Saucerful of Secrets band.
In an interview over an hour long, Scott recalls his early days in Abbey Road, goes into great detail about the recording of David Bowie albums, and reveals his favorite player.
Scott produced the The Dixie Dregs' second album What If and 1979's Night Of The Living Dregs. "Steve Morse," he says, "as far as I'm concerned, is the best guitarist I've ever worked with. He could cover every style and he knew what was needed."
"Including Jeff Beck?" asks Kemp.
"Jeff Beck is great," says Scott, "but Jeff has a certain style which he is brilliant at, whereas Steve, he covers all styles, from classical, acoustic – there's one track on one of the albums called Little Kids which is him and just solo violin, which is brilliant."
Not that working with Morse didn't present its own unique problems. "He has perfect pitch," says Scott. "I did two albums with him and the next couple of albums after that, I was having major tuning problems with the band. My sense of pitch had become that much closer to perfect pitch that when they were slightly out, it became painful."
Elsewhere in the interview, Scott gives insights into how Mick Ronson got his guitar sound on records like Hunky Dory and The Rise And Fall Of Ziggy Stardust And the Spiders From Mars.
Ronson was "exceedingly important," says the producer. "One of the secondary talents of Bowie was that he put together a team that could give him what he wanted, without having to tell them what to play… We all knew what we were going for. I don't think David ever told me once, 'I want it to sound like this'.
Of Ronson's guitar solo on Moonage Daydream, Gary Kemp comments: "It's an extraordinary guitar solo and has to be on of my top 5 guitar solos of all time. What makes it so expressive is the delay on it. It seems to get louder and louder. Was he playing that or was it your baby?"
"That was me," says Scott. "I have this thing, I've done it with other guitarists as well. I like the low end of the guitar to be right in your face. And the higher they go, I like to be airier. So as he's going up the fret board I'm adding more reverb, and as he comes back down, I pull the reverb back down. I'm playing the reverb as he plays the guitar.
Kemp: "After you'd recorded it or while he's in the room?"
Scott: "Yes, after. This was in the mix. It was recorded completely flat."
"That close sound down the low end is actually what was so exciting about what you were giving me, as a young kid, from Ronno's guitar," says Kemp. "You were putting him in my room. But he had this great way of playing with a wah-wah half-cocked, didn't he?"
Scott explains: "He would start off all the way down or all the way up and he'd start to play – in rehearsal, just messing around – he'd start to put it [the wah-wah] down or lift it up, depending on where it started, and reach a point where we'd hit the talkback and say, 'OK: there!' And he'd just take his foot off. That was the sound. Every one of his guitar sounds was done exactly the same way."
The Rockonteurs podcast with Ken Scott is available on all major podcast providers
All the latest guitar news, interviews, lessons, reviews, deals and more, direct to your inbox!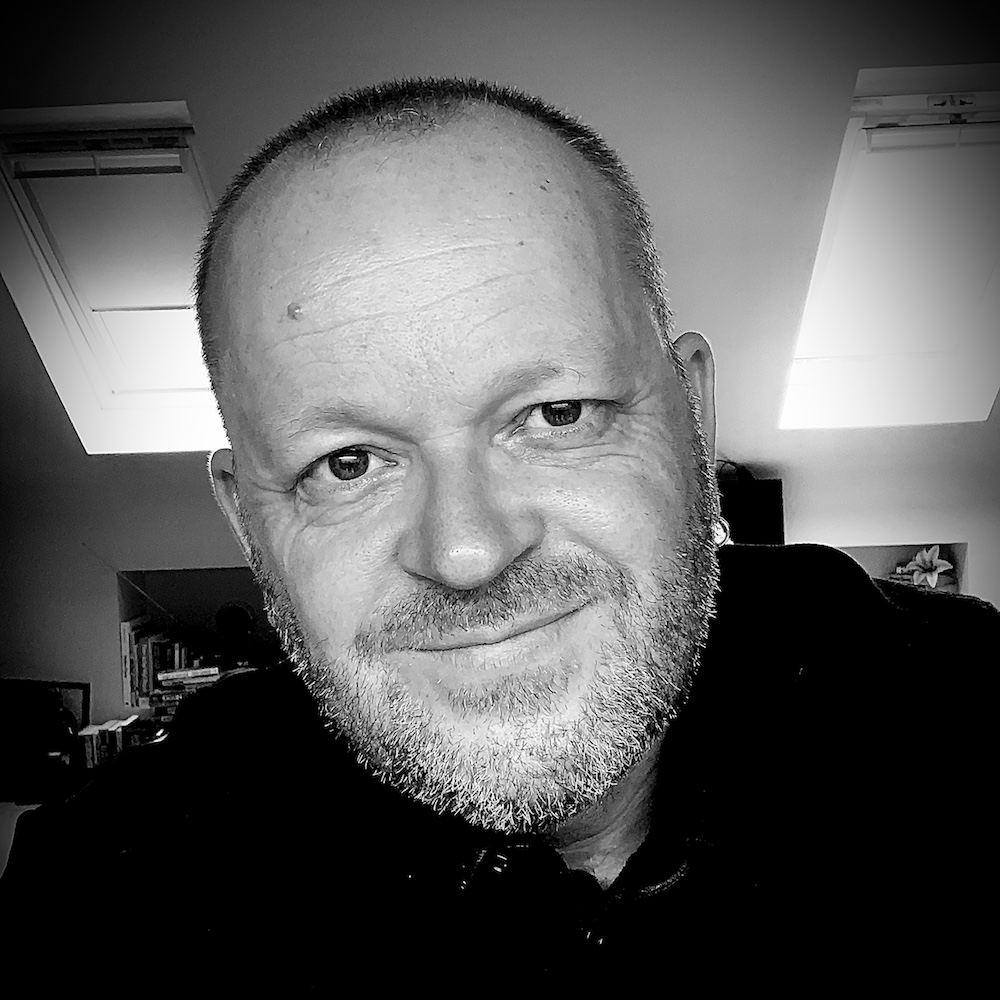 Content Director of Music @ Future plc
Scott is the Content Director of Music at Future plc, responsible for the editorial strategy for online and print brands like Guitar Player, Guitar World, Total Guitar, Louder, Classic Rock, Metal Hammer, Prog, Guitarist and more. He was Editor in Chief of Classic Rock for 10 years and Editor of Total Guitar for 4 years. Scott regularly appears on Classic Rock's podcast, The 20 Million Club, and was the writer/researcher on 2017's Mick Ronson documentary Beside Bowie.
Over the years Scott has interviewed players like Jimmy Page, Slash, Brian May, Poison ivy (the Cramps), Lemmy, Johnny Depp (Hollywood Vampires), Mark Knopfler, Robin Guthrie (Cocteau Twins), Will Sergeant (Echo & The Bunnymen), Robert Smith (The Cure), Robbie Robertson (The Band), Jonny Greenwood (Radiohead), Joe Bonamassa, Scotty Moore (Elvis Presley), J Mascis (Dinosaur Jr), Mick Jones and Paul Simonon (The Clash), Pete Shelley (Buzzcocks) and more.