Fender Posts Record-Breaking Sales in 2020
Gibson, Martin, Taylor and others have also reported huge surges in sales in recent months.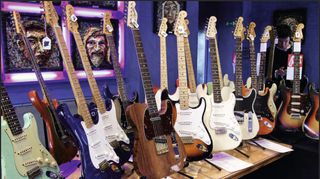 (Image credit: Future)
Back in 2017, The Washington Post made huge waves in the guitar community with its publication of a lengthy investigative piece bemoaning the "slow, secret death of the six-string electric guitar."
Pointing to plummeting sales figures, the headline-grabbing financial troubles of industry giants like Gibson and Guitar Center, and the seeming dearth of modern-day "guitar heroes," the article made the future of our favorite instrument look incredibly bleak, to put it mildly.
Everyone who read the piece seemed to have a different opinion on its merits and accuracy, but it set off alarm bells across the guitar universe nonetheless.
That's one of the reasons why we're happy to report today that Fender has, in fact, sold more guitars in 2020 than any year in its storied history.
In a lengthy report published yesterday, The New York Times found that the guitar has been thriving since the onset of the coronavirus pandemic - with remarkable increases in sales and interest in the instrument during that time period.
"We've broken so many records," said Andy Mooney, Fender Musical Instruments Corporation's CEO. "It will be the biggest year of sales volume in Fender history, record days of double-digit growth, e-commerce sales and beginner gear sales. I never would have thought we would be where we are today if you asked me back in March."
For their part, Gibson, Martin, Taylor and other major guitar companies also reported massive surges in sales, while Guitar Center saw triple-digit sales growth for most top guitar brands on its website.
"I've been in the instrument retail business for 25-plus years and I've never seen anything like it," Brendan Murphy, a senior salesman at Sweetwater, told the Times. "It feels like every day is Black Friday."
According to the story, Fender also saw an incredible six-fold (and then some) increase in subscribers to its Fender Play guitar instruction app, from 150,000 to 930,000, between late March and late June of this year.
Demographic-wise, almost 20 percent of the new subscribers were under 24, and 70 percent were under 45, Fender said. Female users accounted for 45 percent of the new subscribers, compared with 30 percent before the coronavirus pandemic.
Though not all of the statistics in the report painted the same rosy picture (sales of all fretted instruments fell 2.4 percent in the second quarter of 2020 compared with 2019), overall, "in dollar terms, guitar sales have grown steadily since the Great Recession of 2009," Music Trades publisher Paul Majeski said.
"The public's interest in fretted instruments has never been greater."
All the latest guitar news, interviews, lessons, reviews, deals and more, direct to your inbox!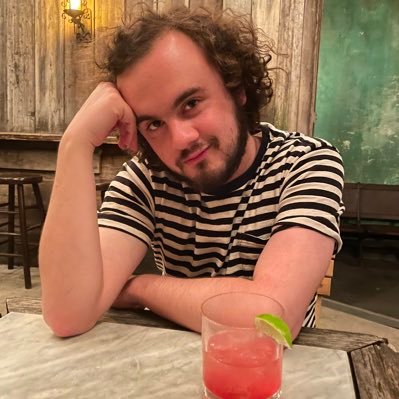 Associate Editor, GuitarWorld.com and GuitarPlayer.com
Jackson is an Associate Editor at GuitarWorld.com and GuitarPlayer.com. He's been writing and editing stories about new gear, technique and guitar-driven music both old and new since 2014, and has also written extensively on the same topics for Guitar Player. Elsewhere, his album reviews and essays have appeared in Louder and Unrecorded. Though open to music of all kinds, his greatest love has always been indie, and everything that falls under its massive umbrella. To that end, you can find him on Twitter crowing about whatever great new guitar band you need to drop everything to hear right now.