Bernie Marsden Announces New Album, 'Kings'
Featuring 10 covers and two original instrumentals, the album sees Marsden paying tribute to BB, Albert, and Freddie King.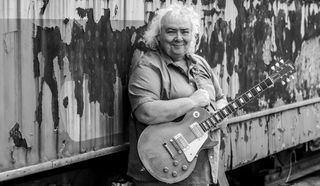 (Image credit: Fabio Gianardi)
Former Whitesnake guitarist Bernie Marsden has announced a new solo album, Kings.
His first solo effort since 2014, Kings is Marsden's tribute to BB, Albert, and Freddie King, and features 10 covers and two King-inspired instrumentals as bonus tracks. It's set for a July 23 release via Conquest Music/Little House Music.
The LP is also the first of a series of planned Inspirations albums from Marsden, inspired by when ZZ Top's Billy Gibbons asked him, "Bernie, wouldn't it be great if we could all record the songs we grew up with as we learned to play the guitar?"
A second Inspirations album, Chess (which aims to pay tribute to the legendary Chicago blues label of the same name) is due out later this year.
Marsden is also set to embark on a tour to promote Kings, Chess, and his 2019 memoir, Where's My Guitar? The shows will feature both storytelling and music, and will take place from early September through late October 2021 throughout England.
You can check out a full list of the dates at conquestmusic.co.uk.
Get the latest news, reviews and product advice straight to your inbox.
Thank you for signing up to GuitarPlayer. You will receive a verification email shortly.
There was a problem. Please refresh the page and try again.