November 2020 Guitar Player Lesson Audio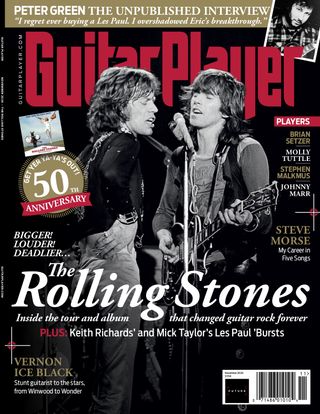 (Image credit: Future)
This page contains the audio for the lessons in the November 2020 issue of Guitar Player.
Chord Soloing, Jazz Style - Part 1
Master the beautifully musical style of soloing 
with chords, just like the jazz greats.
Marr's Attacks
Blur the lines between lead and rhythm playing with arpeggiated chords, open-string licks and unusual chord progressions in the style of Johnny Marr.
Get the latest news, reviews and product advice straight to your inbox.
Thank you for signing up to GuitarPlayer. You will receive a verification email shortly.
There was a problem. Please refresh the page and try again.