"Freddie King does it like this, Eric Clapton does it like that…" Watch Stevie Ray Vaughan break down the blues masters in rare TV lesson
Filmed in the late 1980s — the legendary Stevie Ray Vaughan gives an up-close guitar demonstration highlighting how his idols would approach the track Hideaway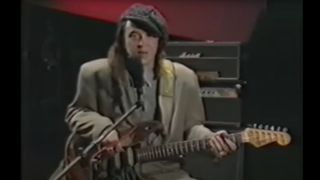 (Image credit: YouTube)
Filmed in the summer of 1988, during what would be Stevie Ray Vaughan's final run of UK dates, the Texas blues icon took some time out to explain to UK TV show Wired the subtle differences between how fellow guitar greats Freddie King and Eric Clapton would approach the track Hideaway.
SRV explains, "As I was hearing the original blues masters from the States, I was also hearing the English blues boom at the same time. So not only was I getting the original — but I was getting this updated, energized version of the same thing. So, I had less reservations and less reasons to be a so-called purist, and therefore, I wasn't as restricted about what I could learn.
"For instance," he demonstrates, "Freddie King does Hideaway like this. Eric Clapton does it like this! There's a small difference there."
Thankfully, the interviewer asks Stevie to show us how he combines the two, which you can see in the video clip below. Note how the somewhat small changes in the vibrato choice, pick attack and placement on the fingerboard create substantial tonal variations throughout.
Vaughan was never shy about tipping his hat to his musical influences — regularly sharing the stage with many of them across his career. Even on his 1983 debut, Texas Flood, the past masters flowed through his work.
As he told Wired, his song Rude Mood is actually based on a Lightning Hopkins track. Vaughan says: "It's like a thing called Lightning Sky Hop, which is a take-off of it... And I guess it's, y'know, it's just mean. It sounds like a rude mood."
The fast-paced blues shuffle instrumental earned him a Grammy Award nomination for Best Rock Instrumental Performance in 1984 but lost to Sting's Brimstone And Treacle.
SRV also briefly speaks about overcoming his longstanding drug and alcohol addiction that caused him to ultimately collapse in Ludwigshafen, Germany in 1986. At the time, it forced him to cancel the last 13 dates on his tour while he received treatment for substance abuse.
"I woke up one morning on a tour bus in Germany. I couldn't hardly get up. I was scared of everything. My friends. Just being awake. I was scared. I tried to say hi to my bass player and I started crying. I was a wreck. And I realized right then that the only way to win this thing was to give up. And I did. I had a breakdown," says Stevie. "Thank God that happened — because then I was able to ask for help as opposed to 'I'll make it through this.'
"I'll make it through it if I ask for help is the reality of it. It's a myth that people are superhuman – that when you see someone on stage, the obvious first thought is that these people are bigger than life and stronger than life," he continues. "I mean, look what it did with Eric Clapton. People were calling him God, and he went, wait a minute, I'm human!"
Stevie would go on to win that elusive Grammy award for his 1989 release In Step. The group had planned to embark on a European leg in September 1990; however, it was canceled after Vaughan died in a helicopter crash following the East Troy concert on August 27, 1990.
All the latest guitar news, interviews, lessons, reviews, deals and more, direct to your inbox!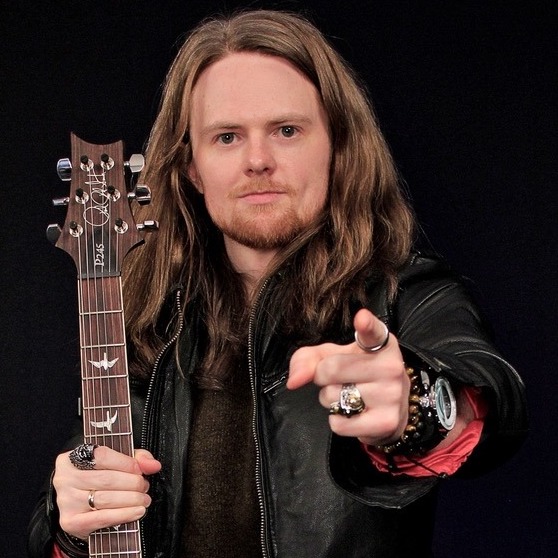 The Editor in chief of Guitar Interactive since 2017, Jonathan has written online articles for Guitar World, Guitar Player and Guitar Aficionado over the last decade. He has interviewed hundreds of music's finest, including Slash, Joe Satriani, Kirk Hammett and Steve Vai, to name a few. Jonathan's not a bad player either, occasionally doing gear reviews, session work and online lessons for Lick Library.