The Estates of Jimi Hendrix and Noel Redding and Mitch Mitchell are Suing Each Other – Here's What's Going On
Heirs of the late musicians are enveloped in a legal battle over copyright and streaming royalties that's taking place on multiple continents.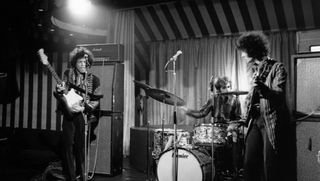 (Image credit: Bob Baker/Redferns)
The estates of all three original members of the Jimi Hendrix Experience have – in recent weeks – become embroiled in a complex legal battle that's taking place on multiple continents.
Essentially, the fight revolves around copyright, and the distribution of royalties from streaming and digital media. We'll unpack the multiple lawsuits in play, and the reasoning behind them, below.
The battle was first set in motion in December, when Sony Music received a letter from British attorney Lawrence Abramson, claiming that Sony owed the estates of Noel Redding and Mitch Mitchell (who died in 2003 and 2008, respectively) performance royalties for around 3 billion streams of the Experience's songs.
Ignoring the claim, Abramson wrote in the letter, "may lead our clients to commence proceedings against you and may increase your liability for costs."
The letter prompted Hendrix's estate to file a preemptive lawsuit against the estates of Redding and Mitchell in January in Manhattan federal court. The lawsuit stated that Redding and Mitchell had no grounds on which to claim royalties, citing documents the bassist and drummer had signed in the '70s, in which they reportedly waived their right to sue the Hendrix estate, and released it from future legal claims.
The Hendrix estate's lawsuit – which was also filed on behalf of Sony Music – is a declaratory judgment action, meaning that at this time the Hendrix family and Sony aren't seeking damages.
In response, Redding and Mitchell's estates made good on their threats, filing a lawsuit of their own in London's High Court last week.
Among other points of contention, Redding and Mitchell's estates make the case that the contracts they signed decades ago do not extend to streaming rights or digital media revenue, which – they say – "none of the parties would have been able to foresee or contemplate" at the time they were signed.
The filing against Hendrix and Sony in the London court seeks a ruling on three counts – whether or not Redding and Mitchell have a copyright stake in the Jimi Hendrix Experience's music; whether those rights have been infringed; and an assessment of monetary damages, if the judge rules in their favor on the first two counts.
It's unclear at the moment where and how the dispute will eventually be litigated, given that the dueling claims and suits were filed in two different countries. According to Billboard, Hendrix's original estate proceedings – including the signing of the release documents by Redding and Mitchell at the center of the battle – took place in New York courts.
Legal messes like this tend to take quite awhile to sort themselves out, but we'll update you with new information on the proceedings as soon as we get ahold of it.
All the latest guitar news, interviews, lessons, reviews, deals and more, direct to your inbox!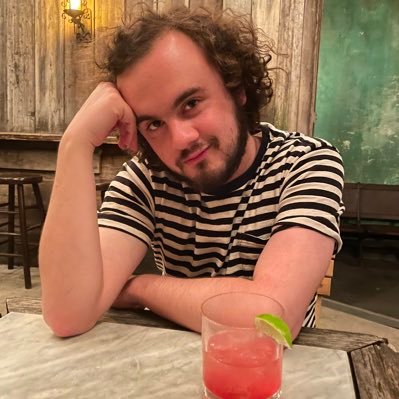 Associate Editor, GuitarWorld.com and GuitarPlayer.com
Jackson is an Associate Editor at GuitarWorld.com and GuitarPlayer.com. He's been writing and editing stories about new gear, technique and guitar-driven music both old and new since 2014, and has also written extensively on the same topics for Guitar Player. Elsewhere, his album reviews and essays have appeared in Louder and Unrecorded. Though open to music of all kinds, his greatest love has always been indie, and everything that falls under its massive umbrella. To that end, you can find him on Twitter crowing about whatever great new guitar band you need to drop everything to hear right now.