Steve Vai Unveils Radical "Joint Shifting" Technique on New Song, "Candle Power"
Leave it to Steve Vai to spend his 60th birthday inventing a new bending technique.
Steve Vai has premiered a new instrumental tune, "Candle Power," that showcases an entirely new technique he calls "joint shifting."
You can watch a video for the song, which Vai says will be featured on his as-yet-untitled upcoming studio album, above.
If you, like us, watch the video and find yourself utterly baffled by what the maestro is doing, Vai helpfully included a lengthy explanation of the context of the song, and the new technique, in the description below the video.
"I wanted to challenge myself for my 60th birthday and decided to record a simple trio track," Vai said. "I gave myself some parameters to work within. I told myself I would use a Strat style guitar, (tougher for me to play than a Jem) use a very clean tone, (not conventional for me) no whammy bar, (that's like losing a body part for me) and no pick, just fingers (way out of my comfort zone).
"I also had this idea for a particular type of riff that can only really be played on a guitar with no whammy bar," he continued. "It's a technique that I call 'joint shifting.' This is where you bend a note while fretting another, but I wanted to do this technique with a combination of double and triple stop single note bends while fretting other notes and releasing bends.
"After considerable experimenting, I discovered it created a unique sounding passage. You can hear this technique on a few sections of the song. I certainly hope other ambitious guitar players see the potential in this technique and take it to the moon!"
For more on all things Vai, be sure to stop by his YouTube channel.
All the latest guitar news, interviews, lessons, reviews, deals and more, direct to your inbox!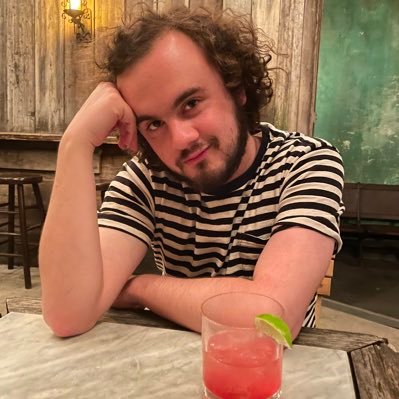 Associate Editor, GuitarWorld.com and GuitarPlayer.com
Jackson is an Associate Editor at GuitarWorld.com and GuitarPlayer.com. He's been writing and editing stories about new gear, technique and guitar-driven music both old and new since 2014, and has also written extensively on the same topics for Guitar Player. Elsewhere, his album reviews and essays have appeared in Louder and Unrecorded. Though open to music of all kinds, his greatest love has always been indie, and everything that falls under its massive umbrella. To that end, you can find him on Twitter crowing about whatever great new guitar band you need to drop everything to hear right now.