October 2020 Guitar Player Lesson Audio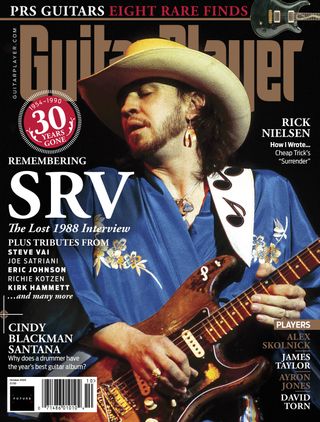 (Image credit: Future)
This page contains the audio for the lessons in the October 2020 issue of Guitar Player.
7-Tone Interval Mastery
How to apply diatonic interval patterns to a heptatonic scale to create a variety of interestingly angular melodic patterns.
Slash Chords Crash Course
How to create compelling, appealing progressions in a variety of styles using chords with alternate bass notes.
Get the latest news, reviews and product advice straight to your inbox.
Thank you for signing up to The Pick. You will receive a verification email shortly.
There was a problem. Please refresh the page and try again.