November 2021 Guitar Player Lesson Audio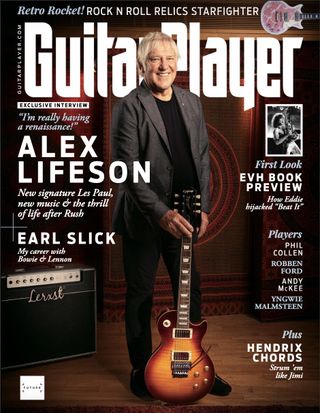 (Image credit: Future)
This page contains the audio for the lessons in the November 2021 issue of Guitar Player.
Hendrix Chords
Put Jimi Hendrix's chord inversions, melodic scale-tone embellishments, and jazz voicings to work in your own rhythm-guitar playing.
Altered Reality
A fresh approach for mastering the altered scale, the elusive 7th mode of melodic minor.
Get the latest news, reviews and product advice straight to your inbox.
Thank you for signing up to The Pick. You will receive a verification email shortly.
There was a problem. Please refresh the page and try again.