Paul Gilbert: This is a "Really Dangerous" Trend Among YouTube Guitarists
The master teacher and player has some tips on what young players should do if they want "strong '70s vibrato."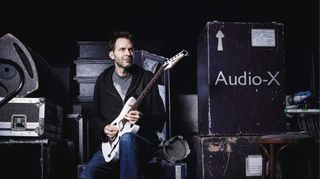 (Image credit: Joby Sessions/Future)
Aside from being an absolutely unbelievable player in his own right, Paul Gilbert also happens to be a uniquely gifted guitar teacher.
His words of wisdom on everything from technique to gear to live performance hold a great deal of weight, so when he was recently asked about his views on guitarists - particularly on YouTube - who become incredibly skilled at an incredibly young age, his response piqued our interest.
"Well, I do a lot of teaching so I see those kids on YouTube and I see a trend that, to me, is really dangerous," Gilbert told Ultimate Guitar.
"I grew up idolizing Jimmy Page and Alex Lifeson and guys who wore their guitars really low. So I did too. All my garage bands as a teenager, I was playing a Les Paul and I had it down by my knees, and you develop a certain technique of how you hold your guitar when you do that.
"I think a lot of people now are trying to fit into their little rectangle [on their computer screen], so their guitars keep getting higher and I see a lot of people holding their guitar like a classical guitar.
"If you want to have strong '70s vibrato like Brian May, Uli Jon Roth, Eddie Van Halen, Jimi Hendrix, Jimmy Page, of course – all the cast from back then, you have to hold the guitar a certain way with your thumb over [the neck]," Gilbert maintains.
"Most of the cats I see these days have their thumb behind [the neck]... It's kind of a funny arcane thing for me to get a bee in my bonnet about, but it is what it is. It's probably nice for people with small hands. I have these great big hands, so I can still reach stuff even when my thumb is over."
Gilbert also discussed his career highlights, saying "The most exciting day in my guitar career was when I learned how to do the Jimmy Page lick [from "Heartbreaker"]. You wouldn't believe how many people cannot put vibrato on that E note – it's unbelievably rare.
"I'm over 50," he added. "I'm self-aware enough to know that it's okay – not everybody has to be Jimmy Page. Sometimes I wish that everybody was."
All the latest guitar news, interviews, lessons, reviews, deals and more, direct to your inbox!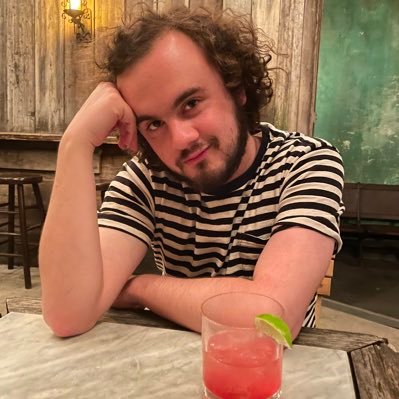 Associate Editor, GuitarWorld.com and GuitarPlayer.com
Jackson is an Associate Editor at GuitarWorld.com and GuitarPlayer.com. He's been writing and editing stories about new gear, technique and guitar-driven music both old and new since 2014, and has also written extensively on the same topics for Guitar Player. Elsewhere, his album reviews and essays have appeared in Louder and Unrecorded. Though open to music of all kinds, his greatest love has always been indie, and everything that falls under its massive umbrella. To that end, you can find him on Twitter crowing about whatever great new guitar band you need to drop everything to hear right now.